KNYSNA NEWS - In a Knysna Rotary-initiated project, Knysna Municipality last week took to the Knysna Taxi Rank to clean and disinfect many of the surfaces and taxis in their latest effort to combat the spread of Covid-19.
The initiative was made possible by Knysna Rotary Club who secured funding from their donors.
This allowed a team of workers in fully-kitted personal protection equipment (PPE) suits to walk around the taxi rank and spray the sidewalks, public bathrooms, and some taxis.
This latest step in curbing the spread of the Coronavirus forms part of the two parties' ongoing projects in and around Knysna.
The municipality has also installed hand sanitisers around town with informative posters scattered around town as well.
Further disinfections are set to take place at other ranks in the Greater Knysna area, on selected sidewalks, in communal ablution facilities, and around clinics and spaza shops.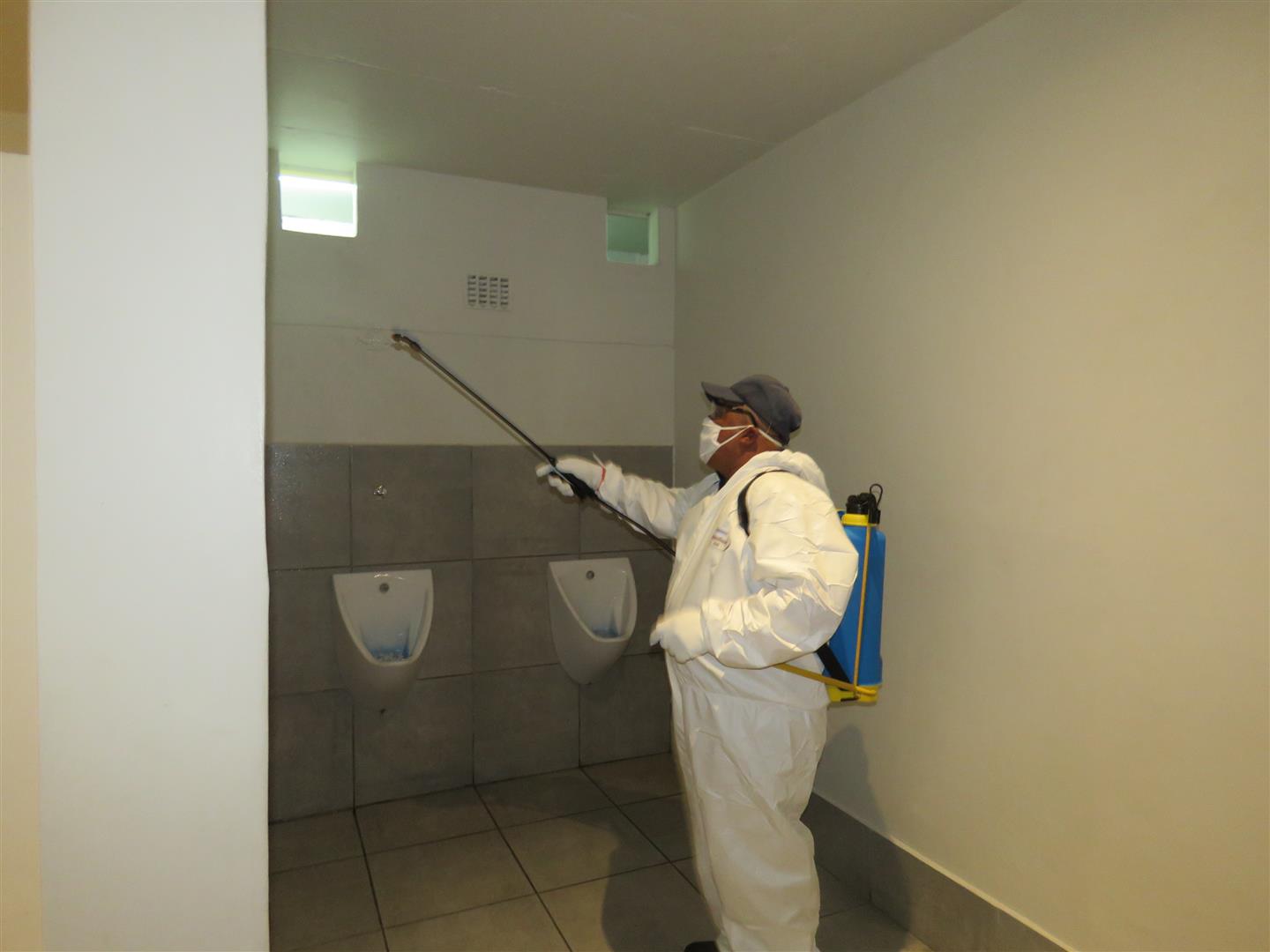 A municipal worker disinfects one of the bathrooms at the taxi rank.
Photos: Nwabisa Pondoyi/Knysna Municipality
Dear reader, As your local news provider, we have the duty of keeping you factually informed on Covid-19 developments. As you may have noticed, mis- and disinformation (also known as "fake news") is circulating online. Group Editors (publications and online platforms) is determined to filter through the masses of information doing the rounds and to separate truth from untruth in order to keep you adequately informed. Local newsrooms follow a strict pre-publication fact-checking protocol. A national task team has been established to assist in bringing you credible news reports on Covid-19.
'We bring you the latest Knysna, Garden Route news'