KNYSNA NEWS - Postcards From Knysna was launched at the Knysna Fine Art Gallery last week and is a celebration of a woman's dream, but also of many a local photographer's love for their home town.
This book, a spectacular collection of photographs of Knysna landscapes and moments captured by both by Knysna professional photographers like Elle Redman and other keen photographers like Penny Foyn, was the brain-child Fatti of Vuarnier-Blake.
Vuarnier-Blake explains this project started off with just being a Facebook page which became so popular with various people sharing photographs, that the idea of a book became a reality.
"The Postcards From Knysna FB page was so popular with the photographers and it just picked up. People just loved sharing their photos," she explained.
When the membership grew to 418 members and plenty of photos, the decision was made to invite the photographers to a more serious discussion session at the Tin House Cafe.
Permission was asked for their photos to be published in the book and the process took from July until the end of October this year.
She credits the hard work of Danni Wallace née Antoville, her courage and good temper and Dominic Morel for sleepless nights, for the final product.
Vaurnier-Blake paid for the publishing of the book herself and is still hoping for all the costs to be covered, but not only for that, but that proceeds which are all going to Sinethemba Youth Development Centre to be generous.
Vuarnier-Blake has been nominated for the Sanlam Proudly Knysna award, but does not know who nominated her and simply says: "I don't know who would nominate me. I am scared of being recognised for something that was just from my heart. I love Knysna."
She has been here since 2013, is originally Persian, lived in Generva, Switzerland from 1969 until 2013, came on holiday, fell in love with Knysna and simply stayed.
"Knysna is home since December 2013. We love everything here. I love the odours of the fynbos in the rain, I love my house, I love all my new friends. This is the reason for this book. I did not know how to express my love in words. All the wonderful people of Knysna shared their love and passion for this little spot on the planet with the Postcards from Knysna Facebook page - and then these photos. I thank you all because I couldn't let it just stay a FB page. Postcards from Knysna needed a body because it already had a soul and I was able to give it that."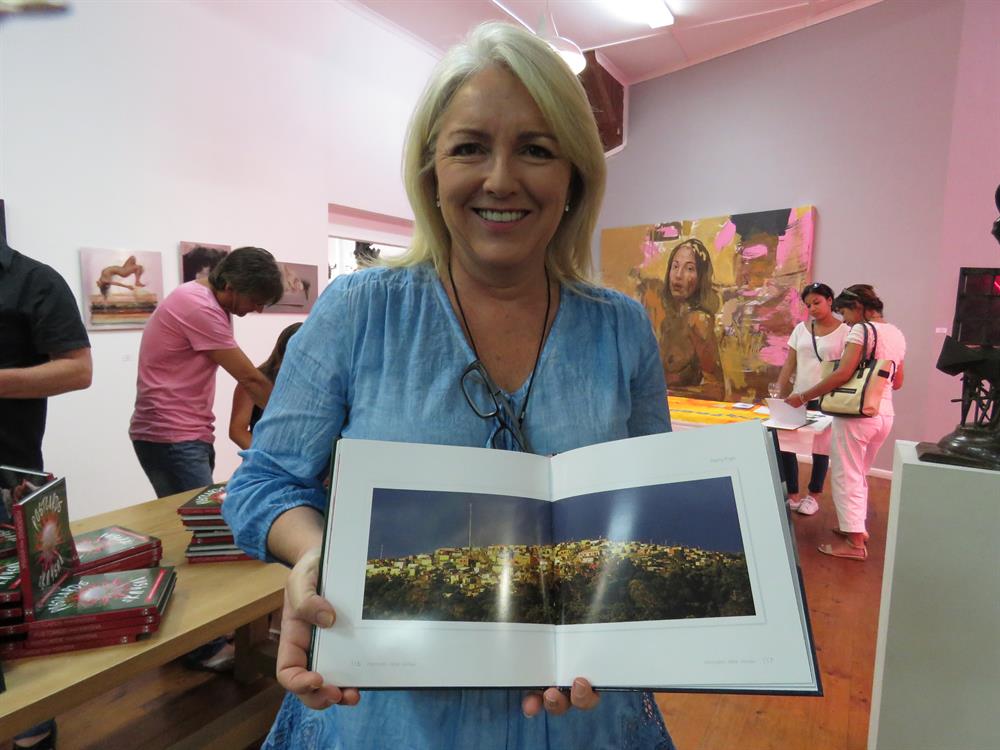 Penny Foyn with one of several photographs she has published in Postcards From Knysna.
From left to right are Elle Redman, Dominic Morel and and Fatti Vuarnier-Blake at the Knysna Fine Art Gallery launch of Postcards from Knysna.
ARTICLE AND PHOTOS: ELAINE KING, KNYSNA-PLETT HERALD CORRESPONDENT
'We bring you the latest Knysna, Garden Route news'