Update
KNYSNA NEWS - Police are still looking for a suspect in connection with musical equipment worth R30 000 that was allegedly stolen from a local entertainment business in Knysna over the weekend.
Southern Cape police spokesperson Sergeant Chris Spies said, as part of weekend crime-prevention operations that led to the recovery of stolen property worth about R150 000, police members received information about possible stolen property that was hidden at the Knysna Taxi Rank on Sunday.
"A search at the taxi rank ensued at about 13:00 on Sunday 30 August 2020 which led to the recovery of a Pioneer DJ set valued at about R30 000," said Spies, who added that the DJ set was found hidden under boxes, and that further investigation revealed it was stolen at an entertainment business in the CBD earlier.
Spies could not say if the space where they found the hidden DJ set was used as a hawker's stall because the discovery was made outside the rank's operating hours.
In two other incidents, more stolen items were recovered by the police, which included computer equipment and a stolen Volkwagen Polo, according to Spies.
He said two suspects aged 28 were arrested and charged with housebreaking, theft and possession of stolen property after members of the Tsitsikamma K9 unit recovered computer equipment worth R15 000 in Knysna on Saturday 29 August. "This recovery was made after the members arrested two suspects for possession of dangerous weapons. Upon searching the suspects they found property in their possession that was linked to a burglary at a local church during the past week," he said.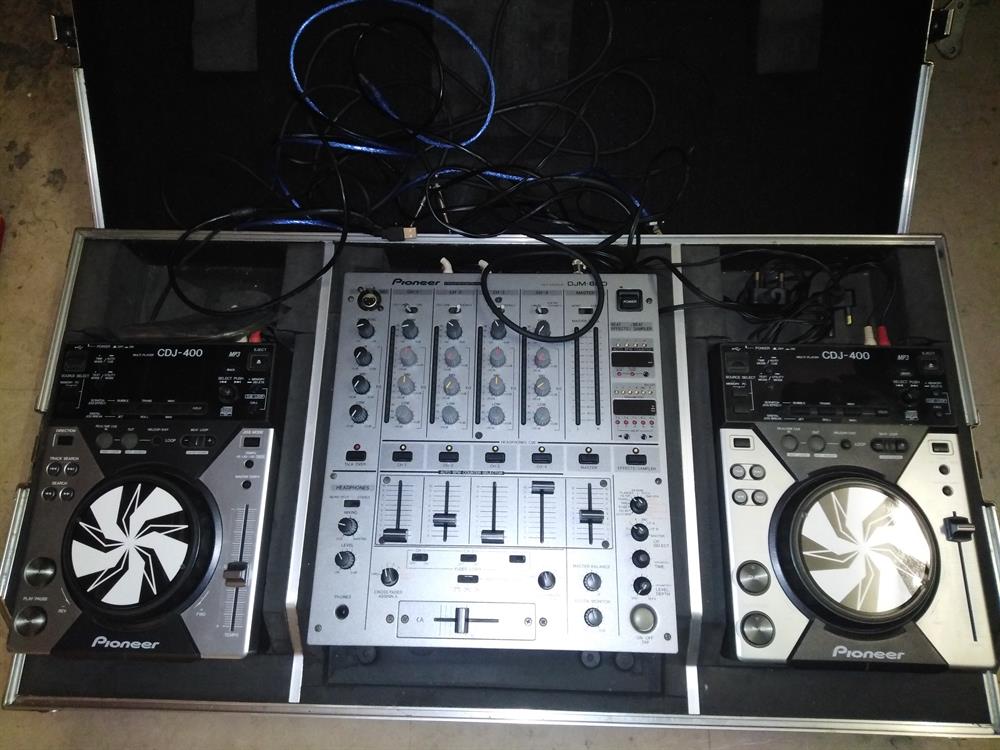 A Pioneer DJ Set was recovered at the Knysna Taxi Rank during police crime-prevention operations over the weekend.
Further investigation into this recovery led the police to a house in Hornlee in Knysna, where computer equipment that was also stolen from the church was found. Spies said a computer box, screen, Wi-Fi equipment and cables were recovered.
A member of the St James Anglican Church, Nolene Petersen, said they discovered the theft on Sunday morning. "We noticed there was forced entry into the church as the door was kicked in and the security gate opened," Petersen said.
In another incident, on Saturday, a 34-year-old man was arrested on the N2 highway after the white Volkswagen Polo he was driving in had been reported stolen in Mossel Bay earlier.
"The Eden Cluster crime combating team followed up information and traced the vehicle to Knysna where they spotted the vehicle travelling on the N2 highway. They stopped the Volkswagen Polo, seized the vehicle and arrested the driver. The suspect was transferred to Mossel Bay for court appearance," Spies said.
A computer box was one of the items recovered by police during crime-prevention operations over the weekend.
Previous article: Police recover property worth R150 000
'We bring you the latest Knysna, Garden Route news'