KNYSNA NEWS - Knysna Photographic Society (KPS) held its annual general meeting (AGM) and awards ceremony on 15 August at Knysna Golf Club, handing a number of photographers awards for their work over the past year.
Former chair Doug Emanuel reflected on what was yet another positive year for the society:
"In a nutshell, our membership remains at a healthy number. We have been spoilt for choice of club activities including competitions, outings, walkabouts, set-subject evenings, photo circuits, presentations, Facebook activities, user group get-togethers, training and judging workshops and social events. Next year we will add a few more to the list such as image exchange programmes with overseas clubs and event photography," Emanuel said.
Members were later awarded for the spectacular work they did over the past year, with four special individual awards as follows: the Brian Mullin Award for Excellence was handed to Anne Hrabar; Eileen Covarr was named Senior Photographer of the Year; Lorraine Cloete received the award for Junior Photographer of the Year; and Carol Phillips received the Photographic Excellence Award.
The recipients of awards at Knysna Photograhic Society's awards ceremony and AGM.
Anne Hrabar received the Brian Mullin Award. With her is Doug Emmanuel.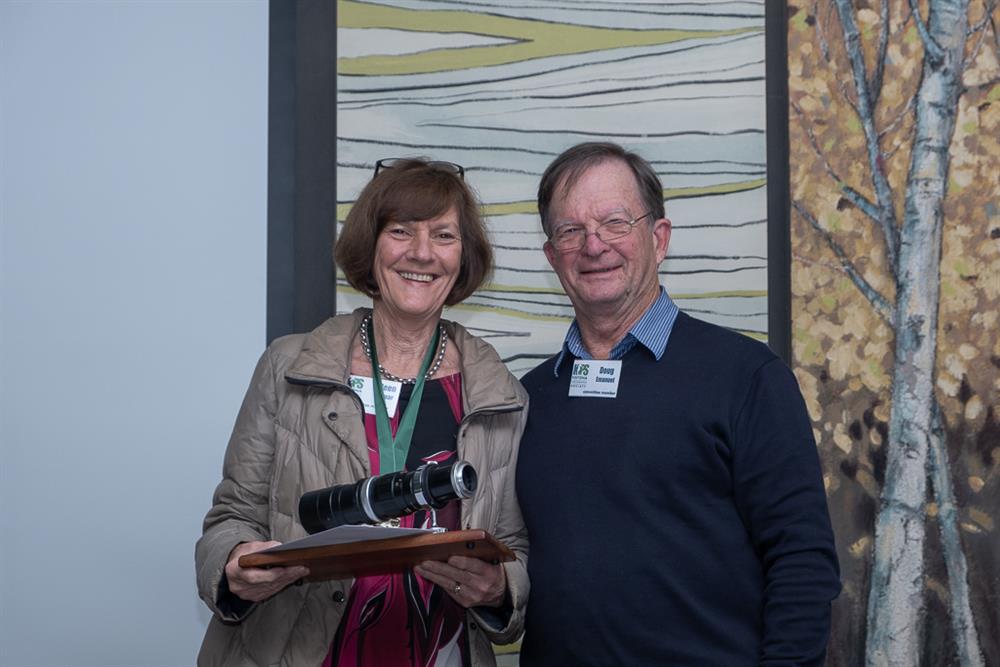 Eileen Covarr with her Senior Photographer of the Year award, next to Doug Emanuel.
Carol Phillips, standing next to Doug Emanuel, received the award for Excellence.
'We bring you the latest Knysna, Garden Route news'