KNYSNA NEWS - The Victor Molosi murder trial commences in Knysna today. The matter will be sitting before the High Court.
Councillor Molosi was gunned down outside his home in Concordia last year.
The three accused; former ward councillor Velile Waxa and Mawande Makhala and Vela Patrick Dumile, will be appearing before Judge RCA Henney.
Locals who have been showing interest in the case without fail, have once again marched to court this morning; there is a viewing station at Faith Mission Church in Concordia.
The fourth accused, Mandla Tyololo will be tried separately.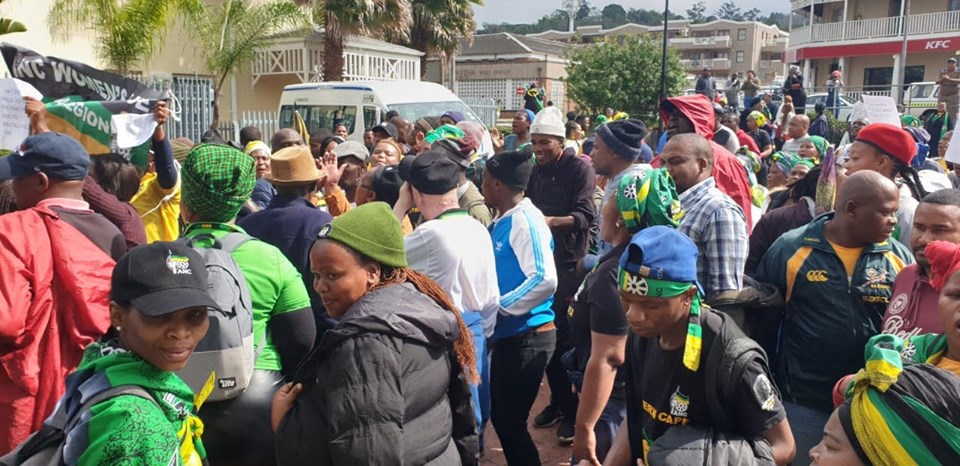 Community members outside Knysna Magistrates Court.
Read previous articles:
'We bring you the latest Knysna, Garden Route news'