Update
KNYSNA NEWS - At about 02:45 on the morning of 1 January, while most residents of the Garden Route were still heralding in the New Year or busy sleeping off the effects of their earlier celebra-tions, Knysna welcomed its first new citizen of the year into the world at the provincial hospital, in the form of a little baby girl.
Baby Sinothando was born to mom Portia Norushu a few hours after the clock struck 12, tipping the scales at 3.235 kg. The little New Year's blessing was a full 50 cm in length.
According to the doting mother, who already has three other children aged three, six and eight years old, she chose the name Sinothando as it means "we have love". "My husband Thembinkosi (Ntingilani) and I chose this name because she is love, and we love her," Portia said on 8 January with little Sinothando soundly asleep in her arms.
Portia said the pregnancy, including the day of the birth, was the time of her life – even the contractions.
"And since then it has been a very smooth journey," she said, adding jokingly that she will only have to buy one present when Christmas comes around.
Sinothando was one of 164 babies born throughout the Western Cape on the day, with 87 of them boys and 77 girls, according to a Western Cape Health spokesperson.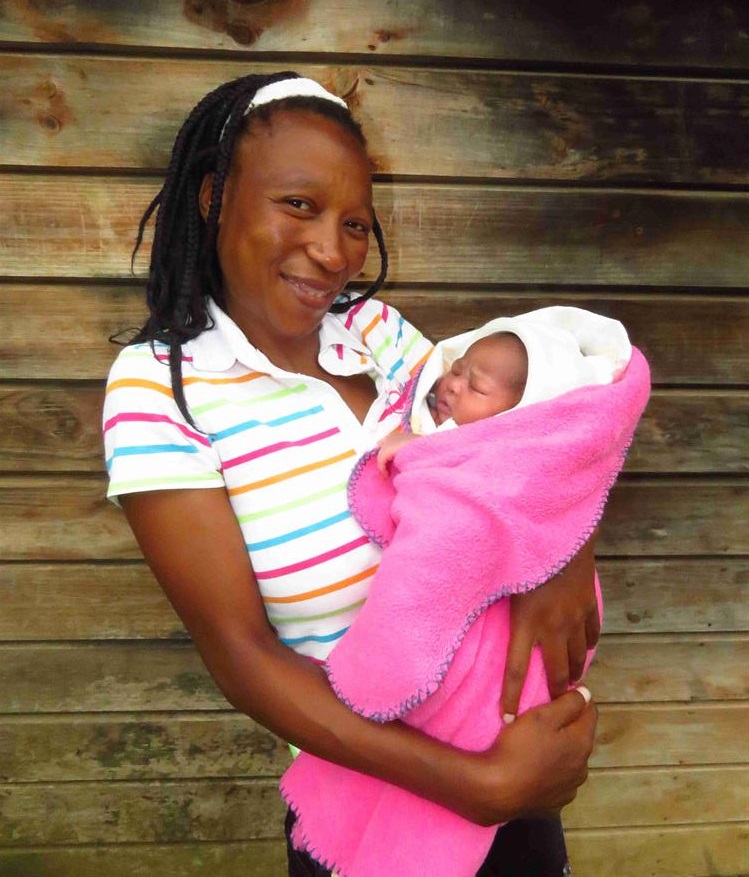 Portia Norushu and her bundle of joy Sinothando. Photos: Stefan Goosen
Read a previous article: Meet Knysna's new year's baby!
'We bring you the latest Knysna, Garden Route news'