KNYSNA NEWS - Just in the past two weeks alone, Knysna mayor Mark Willemse revealed that he received two more requests from his own party to resign – two Thursdays in a row.
Ironically, this came in the wake of Knysna-Plett Herald reporting on 5 September an unwillingness by the DA leadership to clarify why they are persisting in hounding Willemse.
Since his inauguration as mayor last year July, the requests to resign have arrived with such frequency – one keen observer of local politics ventured this week after hearing the news – that he would have hardly had time to deal with them even if he had wanted to.
In the interim, he is also trying to find the time to do his job, Willemse told KPH while dodging the official bullets and negotiating this "tiresome game of chess".
"They have asked me to resign so many times I have lost count. This time there are no allegations of misconduct or any other indiscretions or any new reasons," said Willemse.
The mayor has been in the DA's firing line since his appointment following the controversial axing of former mayor Eleanore Bouw-Spies on 6 June 2018.
The DA demanded that Willemse resign within 48 hours each time, but when KPH visited him he was still keeping the ball rolling working "for the people", including talking to ward representatives, meeting with a local drug rehab centre and helping an NGO with their financial statements, among many other duties.
"The DA just wants me out. It has become a game of chess. They (the DA) make a move and then we have to decide what move to make for a desirable outcome. It is difficult and we don't always know what to do.
"I am now of the mind that whatever happens must happen, and if that leads to court then so be it. I am just here to do my work. Luckily I have a lot of support in town including from people like Peter Myers. That is the only reason I am still here.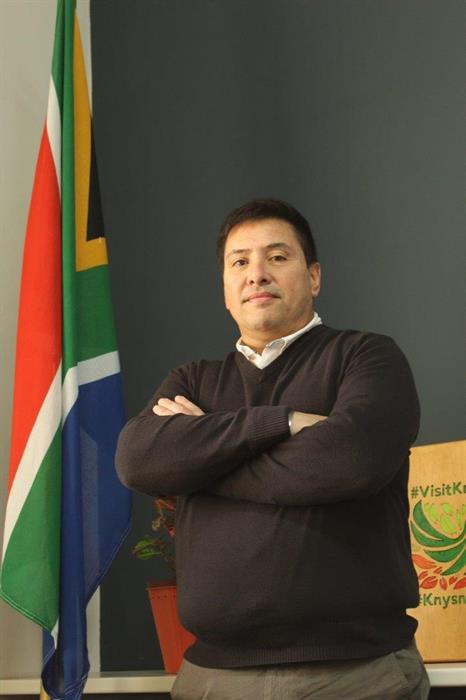 Knysna mayor Mark Willemse. Photo: Yaseen Gaffar
"Not for the money but to work for the people. I drive my own car, I have no security, I am anti-protocol. I just want to do my work and I see myself as the CEO of a billion-rand company, " said Willemse.
The mayor said he counteracted the resignation summons that he received on 12 September and that the ball is back in the DA's court. "We are now just waiting for their reaction, their next move gain," said Willemse at the time.
But he did not even respond when he received another summons to resign a week later, on 19 September, he said.
'We bring you the latest Knysna, Garden Route news'