MOTORING NEWS - The South African car market has crashed to a 20-year low. According to the 2020 sales data published by the National Association of Automobile Manufacturers of South Africa (Naamsa), car sales have shown a drastic decline due to the Covid-19 pandemic and lockdowns.
New vehicle sales declined by 29,1% in 2020. What makes it worse, is that South Africa was already in a recession before the coronavirus appeared. The drop in vehicle sales is despite a 300-basis point interest rate cut to a 50-year low. The local rental vehicle market is also doing badly because of the scarcity of international travellers and less local travel.
A huge problem in the new vehicle market is the backlog on vehicle imports leading to stock shortages and long waiting times to take delivery.
Naamsa expects the market to rebound this year, but it all depends on the lifting of lockdowns and a reliable power supply. The roll-out of the vaccine will also help to restore confidence in the economy.
At this stage, a year-on-year improvement of around 15% in aggregate new vehicle sales volumes is projected for 2021.
Southern Cape industry
I asked a few vehicle dealerships in the Southern Cape how Covid-19 lockdowns have affected business.
Annemarie Warner of Rola Ford in Riversdale said their sales are actually quite good, and the lower interest rate has
much to do with it. However, she mentioned that the second-hand vehicle market poses some challenges.
There is very little stock at the moment, and people are asking ridiculously high prices because of the scarcity. People are also replacing their bigger, expensive cars with smaller vehicles.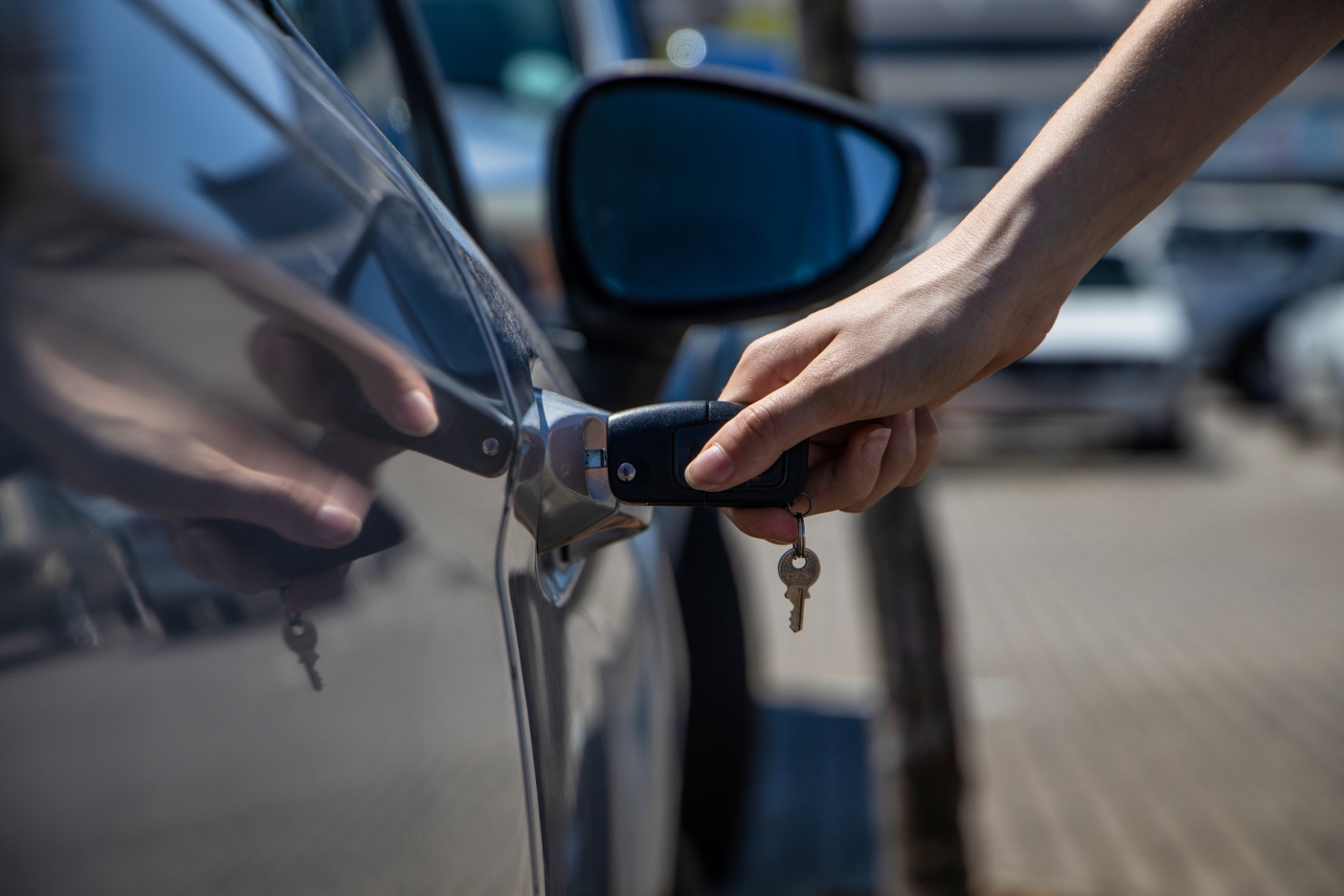 Gerhard de Necker of Ford Mossel Bay said the market is volatile. A good month is often followed by a disappointing one. Many consumers trade in their vehicles for smaller ones to get out of debt and pay smaller installments. Second-hand vehicle prices are very high and there is a huge backlog on new imported stock. De Necker said their philosophy at Ford Mossel Bay is to have a positive attitude and that the client always comes first. "The pandemic actually caused us to work closer together. We have a customer-centered ethos."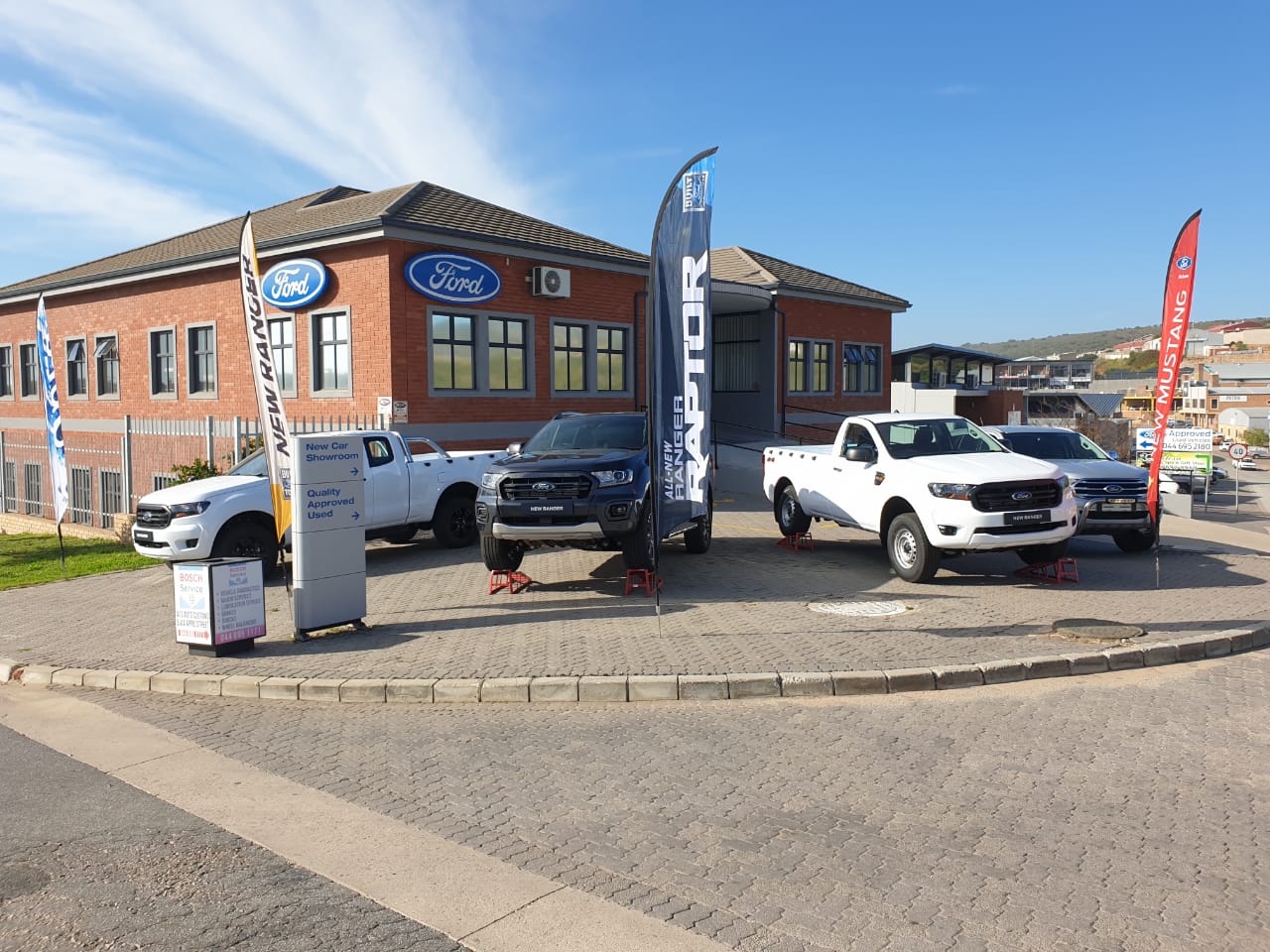 Gerhard de Necker of Ford Mossel Bay says the car market is volatile and a good month is often followed by a disappointing one.
Francois Knoetze of Volkswagen Mossel Bay and Knysna said that December 2020 was not their best month. A lot of people held onto their money, and because of the harsh lockdown in the Southern Cape, many regular holidaymakers stayed at home.
"We did not do as well as other years, but we are still happy. People are downscaling their vehicles and buying smaller cars. We are still optimistic that 2021 will be a better year, though. There are also a lot of new models that will be released this year. I just believe that if you put in the hard work, clients will notice it and will
buy from you."
Mandi Stolz of Tavcor Master Cars George said that, at the beginning of lockdown in 2020, they felt the effects for a month or two, but then it started to pick up. "We are projecting to reach our sales targets in 2021. The vehicles that are selling the most are our Polo Vivos, small SUVs and Amaroks. Our December was not the best as we depend on holidaymakers for sales, which were bad due to Covid-19 regulations."
Johan Dysel of DTM George said their sales were down, but it also influenced stock levels. "It is difficult to predict what 2021 has in store for us, but we stay positive and believe it will be better than 2020. Our used cars and NP 200 are doing very well. In December our showroom traffic was low and sales a lot less than previous seasons."
Tobie Douglas of Mosselbaai Motors said they took a big knock during the full lockdown in 2020, but luckily recovered very well after that. "For this year we are trying to find low-kilometre stock and it is getting more difficult by the day. Buyers went from purchasing new vehicles to secondhand vehicles and the stock is low. The vehicles that sell the most are vehicles with low kilometres in a price class from R20 000 to R100 000. We had a very average December."
Hilton Cook of Peugeot Citroën George was positive about prospects in 2021. He said numerous new products will be launched this year. The past season was slower than usual, but he is positive about the future.
'We bring you the latest Garden Route, Karoo, Hessequa news'