Gallery
MOTORING NEWS - The eighth Knysna Motor Show at the Knysna High School sport fields on Waterfront Drive is showcasing 400 classic and vintage cars and motorcycles this Sunday 28 April. Organised by the Garden Route Motor Club and brought to you by Sanlam Private Wealth, all machinery on display is by invitation only.
Prices are an extremely reasonable at R50 for adults and R10 for teenagers under 18, while children under 12 are admitted free. The show runs from 09:00 16:00 this coming Sunday and as in the past, the Knysna Motor Show will be making a generous contribution to local charities.
This year's show promises to be the best yet in the event's eight-year history.
A look down the list of entries for this year's show is mouth-watering for anyone who has even a passing interest in motoring. All the great names will be present on the lawns of the Knysna High School sport grounds. And what's more, there will be cars and motorcycles of every era and genre that will appeal to a wide range of tastes. This year's Knysna Motor Show is history in the making!
The exciting line-up include Supercars, a centenary of Bentleys, 60 years of Mini, 110 years of Morgan, over 60 classic and vintage motorcycles, American fins and flash, electric cars and the Hillclimb racers.
Click here for a photo gallery.
Four-hundred cars and motorcycles will be on display, all turned out in their finest fettle. Last year the show drew some 8 000 spectators and the Garden Route Motor Club, in association with Sanlam Private Wealth, is expecting an even bigger attendance this year.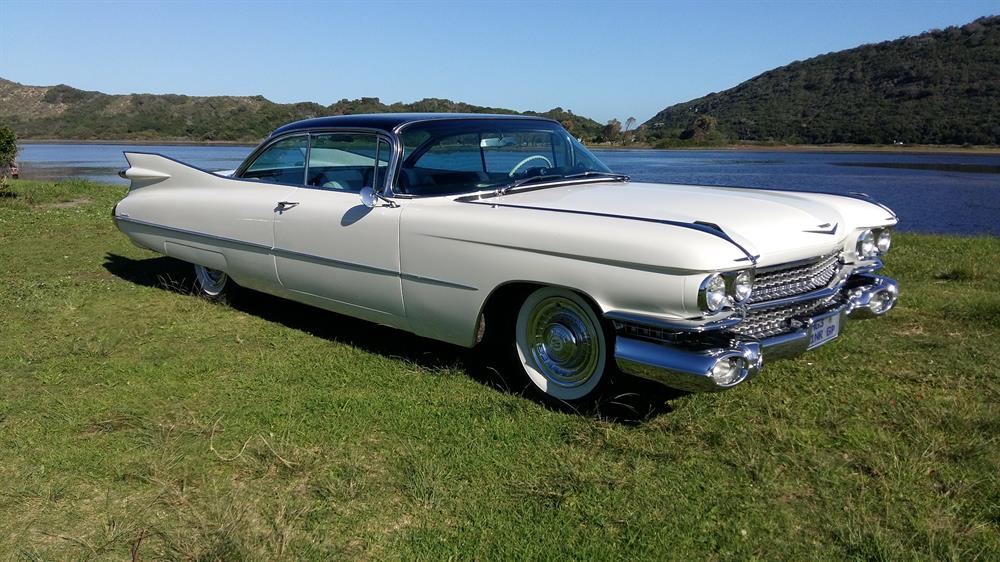 A 1959 Cadillac two-door coupe.
Something for everyone
"The wonderful thing about this show is that it caters for everyone's motorised tastes. The cars range from the mega-expensive to affordable, as do the motorcycles. It ranges from the dawn of the motorised age to the techno marvels of today. But. each vehicle have been chosen because there is something about them that gives them a unique place in motoring history," says chief organiser Peter Pretorius.
"If it's speed and glamour you are after, or an oddball motoring obscurity, the 2019 Knysna Motor Show is just the place for you. We guarantee that you will have your work cut-out to work your way through the entire display. And of course, if you need a break, wonderful food and drink stations will be on hand."
ITOO Classics Car Insurance has sponsored a pulse-raising prize for two Knysna Motor Show visitors. It will include hot laps for two in a Pablo Clark racing Ferrari at the Festival of Motoring at Kyalami in August, VIP treatment, and return air tickets from any airport in South Africa. To qualify you have to visit the Knysna Motor Show this Sunday to complete your entry for the lucky draw.
'We bring you the latest Garden Route, Hessequa, Karoo news'