Video
KNYSNA NEWS AND VIDEO - This year's Pick n Pay Knysna Oyster Festival is well and truly under way, with sport, food and wine events and loads of family activities keeping holidaymakers busy in the much-loved Garden Route town and surrounding areas.
The first major sporting event, the Momentum Knysna Cycle Tour, kicked off with four MTB events on Saturday, followed on Sunday by road races and family events.
Two local entrepreneurs, supported by Knysna Municipality, held their festival events over the weekend. Bulelani Memane was over the moon at the 900 people who attended his iSkeem sePotsoyi Colour Splash Party at the Nitelife Tavern at Dam-se-Bos on Saturday night. Joburg DJ Oskido helped to draw the crowds who partied till the early hours of Sunday morning.
Eighty runners lined up for the inaugural iKasi Colour Fun Run, that had them wind their way through 4.7km of Knysna's township streets.
The 13th Knysna Wine Festival was held on Monday and Tuesday at its stunning new location on Thesen Island.
Two-hundred wines from 50 different suppliers were available at the Knysna Wine Festival. Photos: Supplied
Also turning out despite the weather on Monday, were families of hikers, young and old, for the first of three FNB Forest Family Hikes taking place in the Harkerville forest. The Momentum Knysna Lagoon Mile Swim took place in tough swimming conditions, while many festivalgoers chose to explore the restaurants of Knysna in search of Heinz Hot Sauce Oyster Hot Spots.
Watch a video below:
Knysna Tourism chair Elmay Bouwer says the first few days of the Festival have been fantastic. "We have had loads of positive feedback from cyclists of all skills and ages, and we are very pleased with how well the events went for our local entrepreneurs too. Community involvement in the festival is essential for its continued growth and success. The importance of the Pick n Pay Knysna Oyster Festival to the economy of this area cannot be overestimated and we are very grateful to all the role players who have put on such an incredible and varied event for our visitors."
The Knysna Wine Festival started on at Thesen Island on Monday and Tuesday was a hit.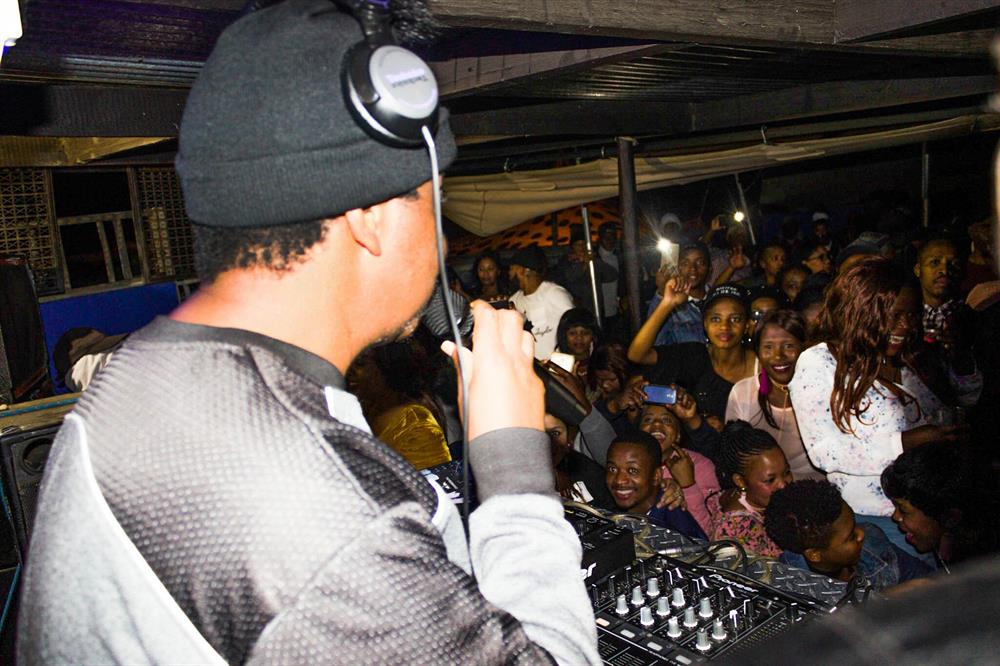 DJ Oskido at the iSkeem sePotsoyi Colour Splash party. Photos: Supplied
Read our Oyster Festival supplement here.
'We bring you the latest Knysna, Garden Route news'