Video
KNYSNA NEWS AND VIDEO - Springbok rugby player, Warrick Gelant has returned home.
Since the Rugby World Cup final against England on 2 November, it's been a non-stop celebration for the Springbok camp, and Gelant finally made his way back to the town of his birth and upbringing for a municipality-organised homecoming celebration today.
With tears in his eyes, Gelant made his way down Clyde Street with throngs of fans lining the streets, singing and chanting his name.
He is currently making his way around Knysna as part of a parade to celebrate his homecoming.
Watch 2 videos below.
Gelant attended Hornlee Primary School until 2008, which was also the year he started making waves on the provincial rugby scene, representing the U13 SWD side that took part in the U13 Craven Week tournament that year.
He then attended Hoërskool Outeniqua in George, having received a sponsorship through the efforts of his primary school coaches Frank Borchards and Neil Weber, where he would go on to represent the SA Schools team and Baby Boks after matriculating in 2013.
Having already represented the Blitzbokke in 2014/15, Gelant made his Springbok debut against Italy in 2017.
Only two years later, Gelant made his Rugby World Cup debut against Namibia in which he would score a try before playing another game in the group stages against Canada where he would cross the whitewash yet again.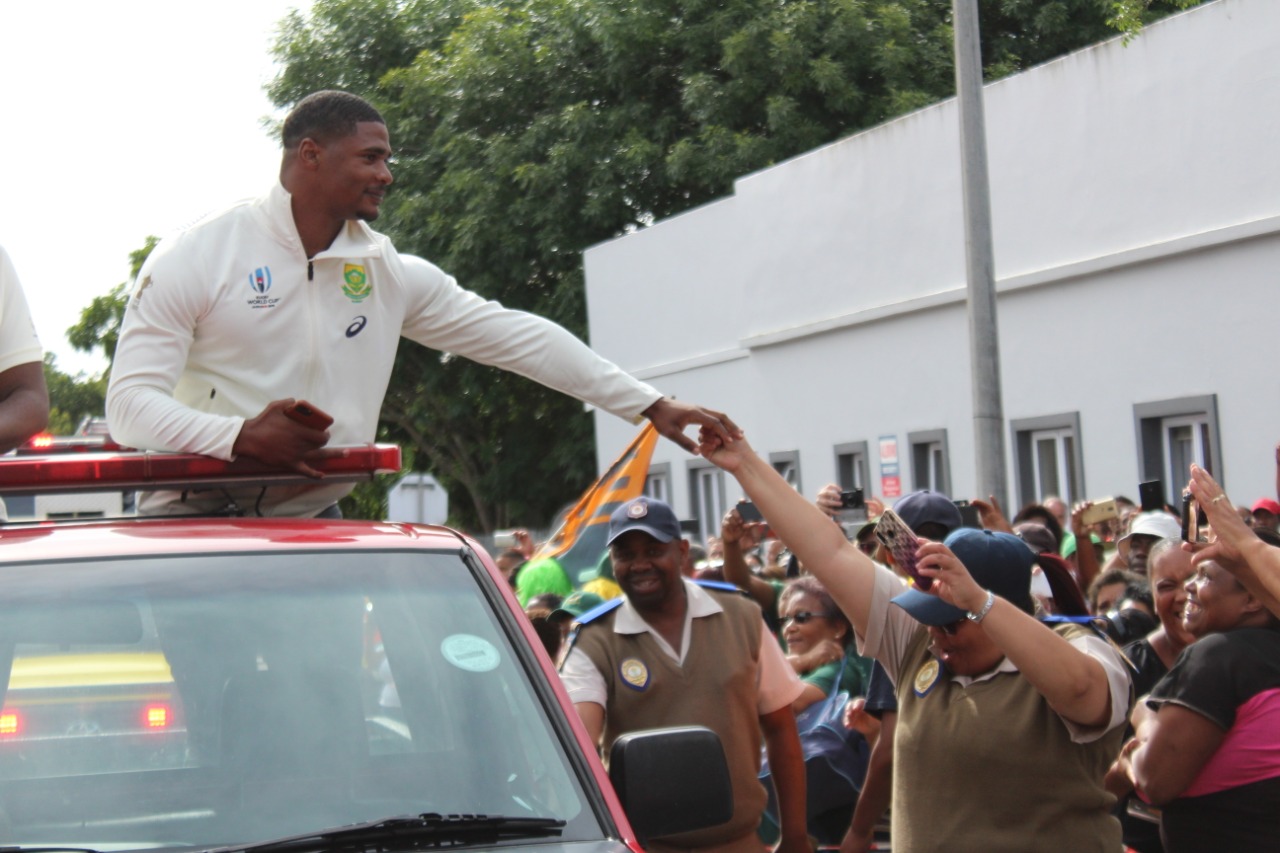 Warrick Gelant takes the hand of a local law enforcement officer.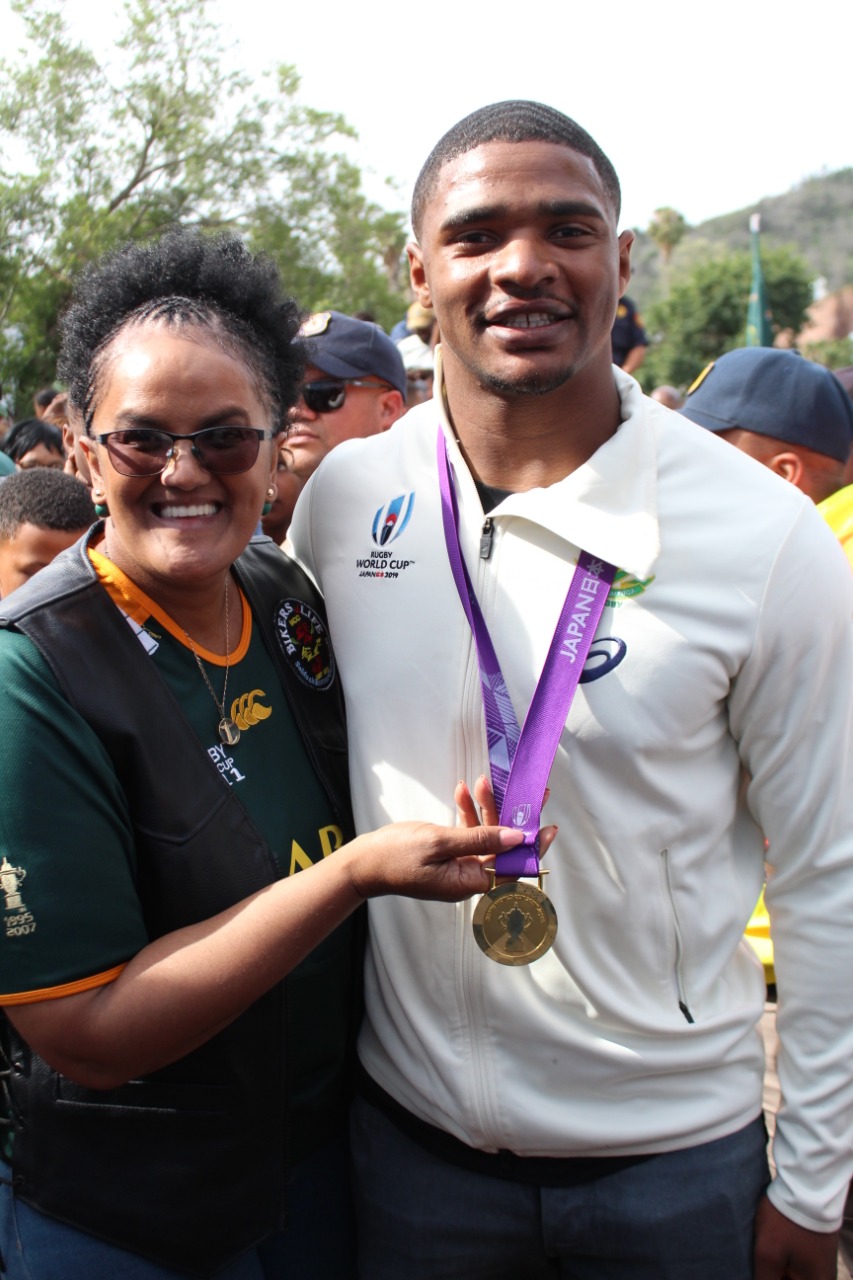 Knysna councillor, Georlene Wolmarans beamed with pride as Warrick Gelant arrived home.
'We bring you the latest Knysna, Garden Route news'