Update
KNYSNA NEWS - Concillor Victor Molosi was laid to his final resting place yesterday 4 August, this is after the councillor was gunned down outside his home last month.
Speaking at his funeral in Concordia police minister Bheki Cele said two suspects were arrested on Friday 3 August in connection with murder, one in Knysna and the other in the Eastern Cape.
Adding to this he said they are following leads for the arrests of two more suspects in Cape Town.
"Yesterday we arrested the suspect who killed Cde Freeze - and he is making a full confession about who sent him."
The suspect from Knysna is a prominent member of the community and can not be named until he has been charged. According to reliable sources it is alleged that the suspect from Knysna is the mastermind behind the killing.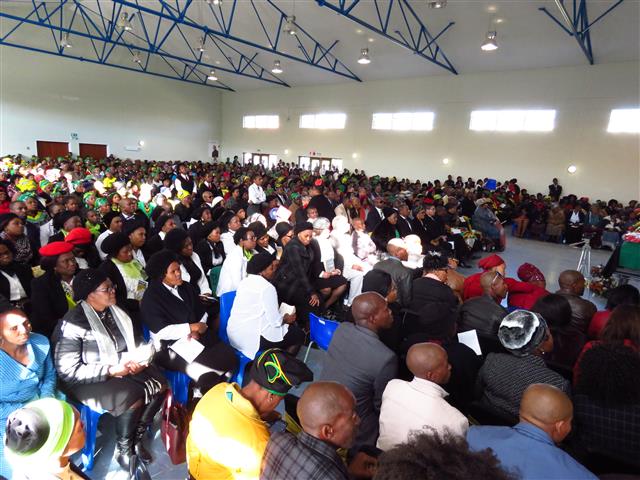 Hundreds of mourners - including municipal officials, provincial and national government representatives – packed the Concordia High School hall in Knysna on Saturday 4 August to pay their last respects to Victor Molosi, a Knysna councillor who was recently gunned down near his home. The hall soon reached its maximum capacity and at least 200 more attendees sat or stood outside the hall. Photo: Stefan Goosen
A councillor and his wife were taken in for questioning earlier today.
Read previous articles:
'We bring you the latest Knysna, Garden Route news'