PLETTENBERG BAY NEWS - Plettenberg Bay's top cops were given a pat on the back recently for going "the extra mile".
At an internal police imbizo held on Thursday, April 21, Plett station commander Colonel Nolan Michaels praised his team for their contribution to fighting crime.
"Policing is a team responsibility, but within every team there are those of who you go beyond the call of duty and should receive the recognition they deserve," Michaels said.
He added that he therefore decided to honour those who have gone the extra mile every quarter and with the help of Sanlam would also receive a cash prize for their efforts.
On Thursday the first group of officers – who excelled between January and March – were announced and each received a certificate. The top officer in each department also received a cash prize of R750 sponsored by Sanlam.
Sanlam financial advisor André van Niekerk said he was honoured to be part of the initiative and that they would continue to support the initiative throughout the year.
"At the end of the year we will have a prize for the overall winner for the year, and will give that person a substantial cash prize for his or her efforts," Van Niekerk said.
Michaels said the awards were designed not to discourage those who did not receive prizes, but to rather motivate them to put in extra effort to try again in coming months.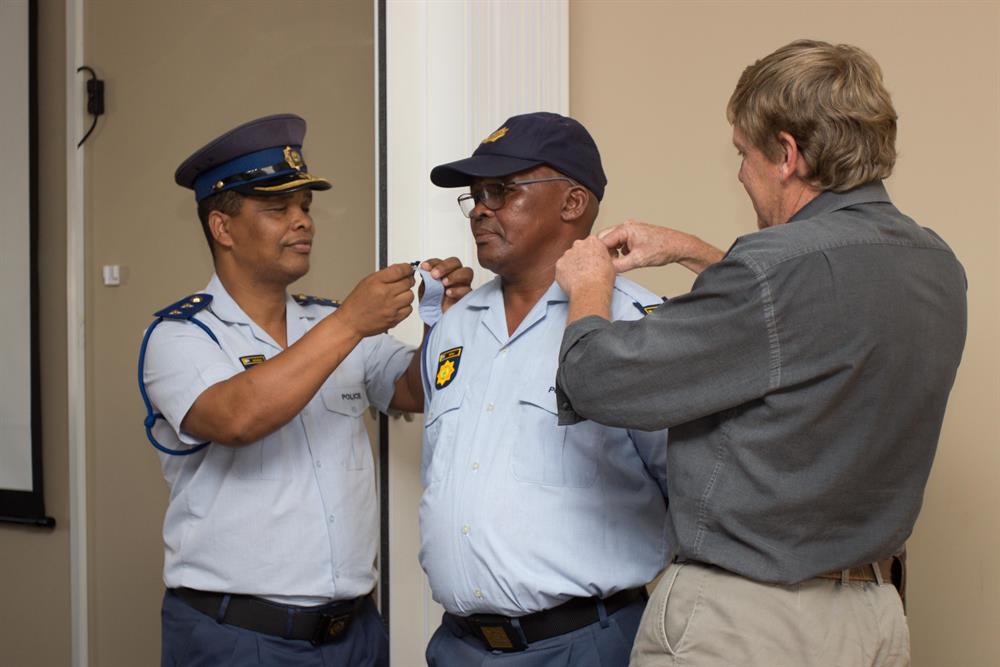 Colonel Nolan Michaels (left) and Captain MJ Theunissen promotes Sergeant VP Mpoli to a warrant officer at a recent internal imbizo at the Plett police station. Photos: Yolande Stander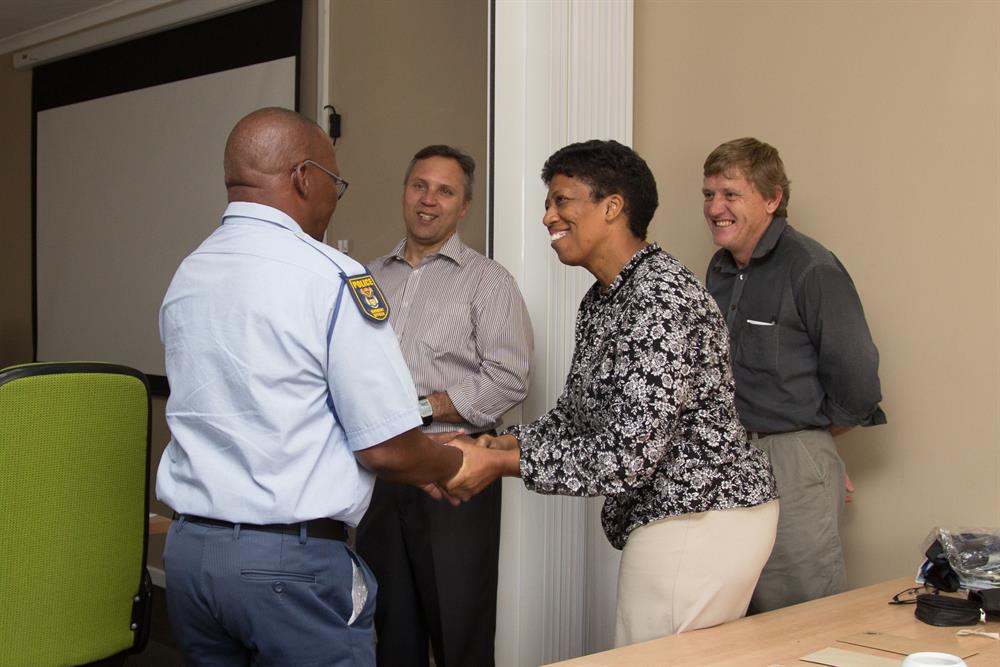 Major Sheila Palmer (front right) congratulates Warrant Officer VP Mpoli for excellent service during the past quarter while Sanlam financial advisor Andre van Niekerk (back left) and Captain MJ Theunissen looks on.
Plett police officers (back row from left) Constable N Mbonjwa, Constable S Mjuza, MJ Swartbooi, Lieutenenat Mntingane, Warrant Officer VP Mpoli, Constable MC Mtshazi, B Gcwekana, Captain MJ Theunissen and (front row from left) Lieutenant T Dukumbane, Constable NM Maselana, Sanlam financial advisor Andre van Niekerk, Colonel Nolan Michaels, NW Muteyi and Warrant Officer TV Meiklejohn receive recognition for their work over the past quarter.
ARTICLE AND PHOTOS: YOLANDé STANDER, KNYSNA-PLETT HERALD CORRESPONDENT
'We bring you the latest Plettenberg Bay, Garden Route news'