KNYSNA NEWS - It's a wrap! The SA National Parks (Sanparks) annual week during which SA citizens can enter any of the parks in the country free of charge, ended on Sunday 15 September.
The free week locally concluded in Knysna on Sunday with a Spring Walk from Loerie Park.
The "walk with a purpose" initiative, which was supported by Knysna Municipality, had locals wandering up to the estuary with bags in hand picking up litter along the way. Mayor Mark Willemse, always up to the challenge, was one of the attendees and ready to get his hands dirty during the walk.
Click here for a photo gallery
Manager of the Knysna section of the Garden Route National Park, Megan Taplin, said the walk was aimed at getting citizens to walk together, experience nature and also to raise awareness about the biodiverse Knysna estuary. "While people could choose who and what they were walking for on that day, Sanparks chose to walk against pollution," said Taplin.
Sanparks also organised a series of activities in different places in an effort to engage with various communities and to invite them to the parks.
Among the week's offerings by Sanparks were an open day in Tsitsikamma on 14 September, a forest run/walk in Diepwalle on the same day and a gospel show on Sunday night at Tsitsikamma – or #TsitsiCame, as that was one of the Twitter handles that was trending on social media during Parks Week.
Young blood also took part in the walk to keep the estuary clean.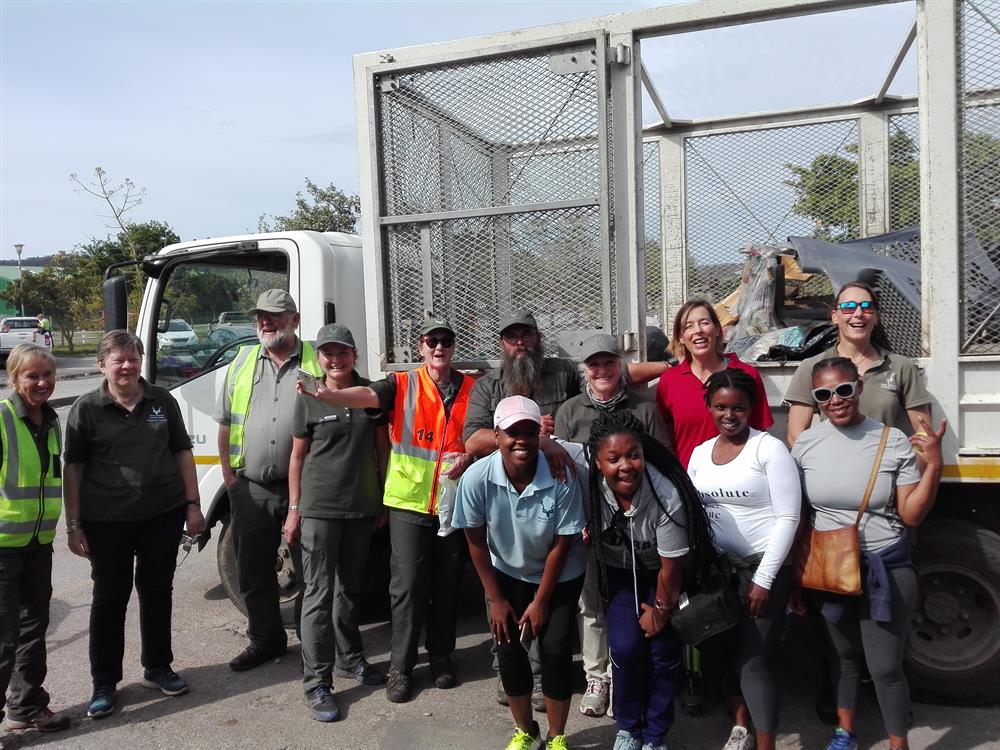 Done and dusted! Walk participants after their "walk with a purpose" during which they collected litter on Sunday 15 September.
'We bring you the latest Knysna, Garden Route news'