GARDEN ROUTE NEWS - The annual Hope Church Night Run, to be held on 7 February this year, has become a highlight in George for everyone, from runners to those looking for a fun night out with friends and family.
Over 1 500 runners participated last year and it is now the largest night run in the Garden Route.
The event gives runners three options. For the less practised runners, the 3km and 5km runs are less strenuous routes through the lovely Garden Route Botanical Garden and along the peaceful roads of George. The two shorter distances make for great fun for all levels of runners and walkers.
If you would like more of a challenge the 10km Forest Run, which takes you along a route through George's lush, indigenous forests, is the perfect choice.
The Hope Church Night Run aims to make this fantastic event accessible to all. Even parents with prams will be able to participate.
After enjoying an exhilarating run, there is no need to rush home. Everyone is invited to relax, recover while listening to music and enjoy the delicious treats for sale - pancakes, mini doughnuts, chip and dip, coffee and cool drinks. Childcare with jumping castles and fun activities will be available for children.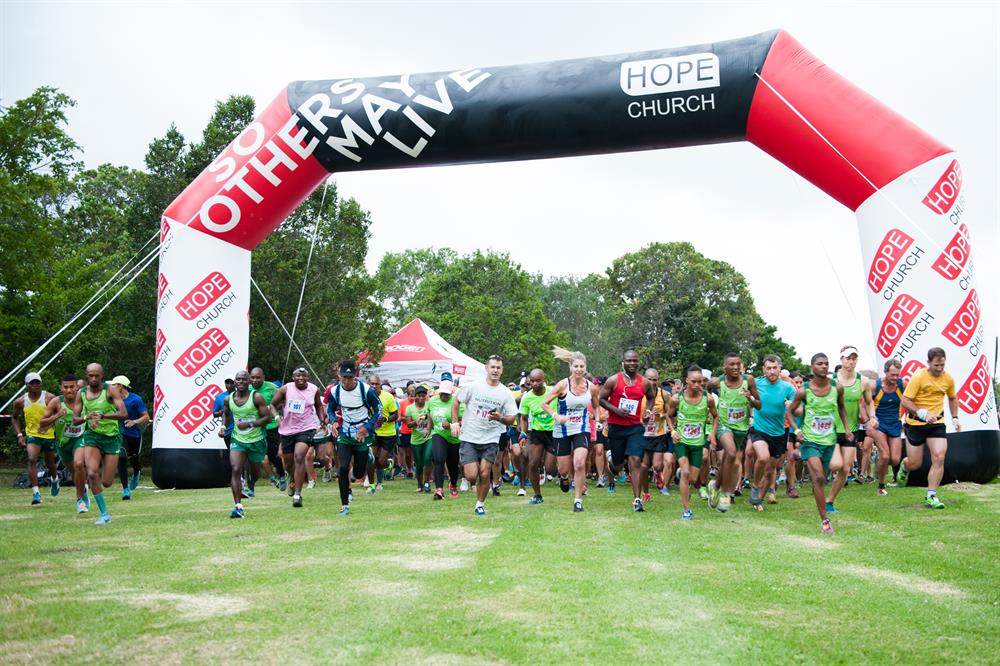 The Hope Church Night Run drew over 1 500 entries last year.
A beautiful commemorative medal will be awarded to the first 1 500 runners that cross the finish-line. Some medals will hold a hidden lucky dip prize, so be sure to collect your medal. The prize-giving will be held at 20:15 where awards will be given for the first, second and third places for each of the three trails.
Those who don't want to run, are welcome to chill out and cheer others along in a wonderful atmosphere.
The Hope Church Night Run is a pre-entry event. However, late entries will be accepted at the botanical garden from 16:30 until 18:20 on the day of the race.
For more details and to enter online, click here.
'We bring you the latest George, Garden Route new