KNYSNA NEWS - A firm favourite, the Knysna Wine Festival, a premier event during The Knysna Oyster Festival, packed its new venue, The Premier Resort the moorings Knysna, to capacity on both evenings.
Guests got the red carpet treatment with sponsor, Lexus Halfway George, exhibiting a gorgeous range of vehicles at the entrance.
This year added, Oysters, a shuttle service, a children's care club as well as the Premier Resort the Moorings Knysna tapa's restaurant area.
Knysna Local Tracy Clifford Statt "the Wine Festival was supported by a wonderful collective of Knysna residents from all groups... it was such a delight to be witness to a VERY CLASSY NEW SOUTH AFRICA.... ROCK ON!!!"
Chantal Bruwer from Phantom Gin: "The festival was incredible. A fantastic venue with passionate producers and enthusiastic guests all culminated into a truly festive vibe. A big thank-you to Fitch & Leedes for sponsoring our premium mixers. We look forward to next year."
"We would like to Thank our sponsor Lexus George and all our Estates that participated. Thank you to our venue Premier Hotels & Resorts the Moorings, Knysna. Thanks to all our guests, wineries, breweries and exhibitors for participating in our 14th annual event.
To our amazing staff, mainly from Sedgefield, thank you for your dedication.
This year a portion of our profits, R5000, have gone towards Sedgefield animal matters spay and neuter programme, as well as R2000 towards a local's cancer treatment.
We only used local suppliers so a total of plus minus R150 000.00 went back into Greater Knysna economy.
Plans have already started for 2020 so watch this space.
Other thanks to Aramex George , Knysna Municipality, Knysna Oyster Festival, Knysna Information Office, Sedgefield Tourism, Web tickets, Francine Wagenaar, Allsound security, Fitch and Leedes and the Knysna Neighbourhood watch Bambinani."
Says Belinda Hobson and Michael Kenneth Simon.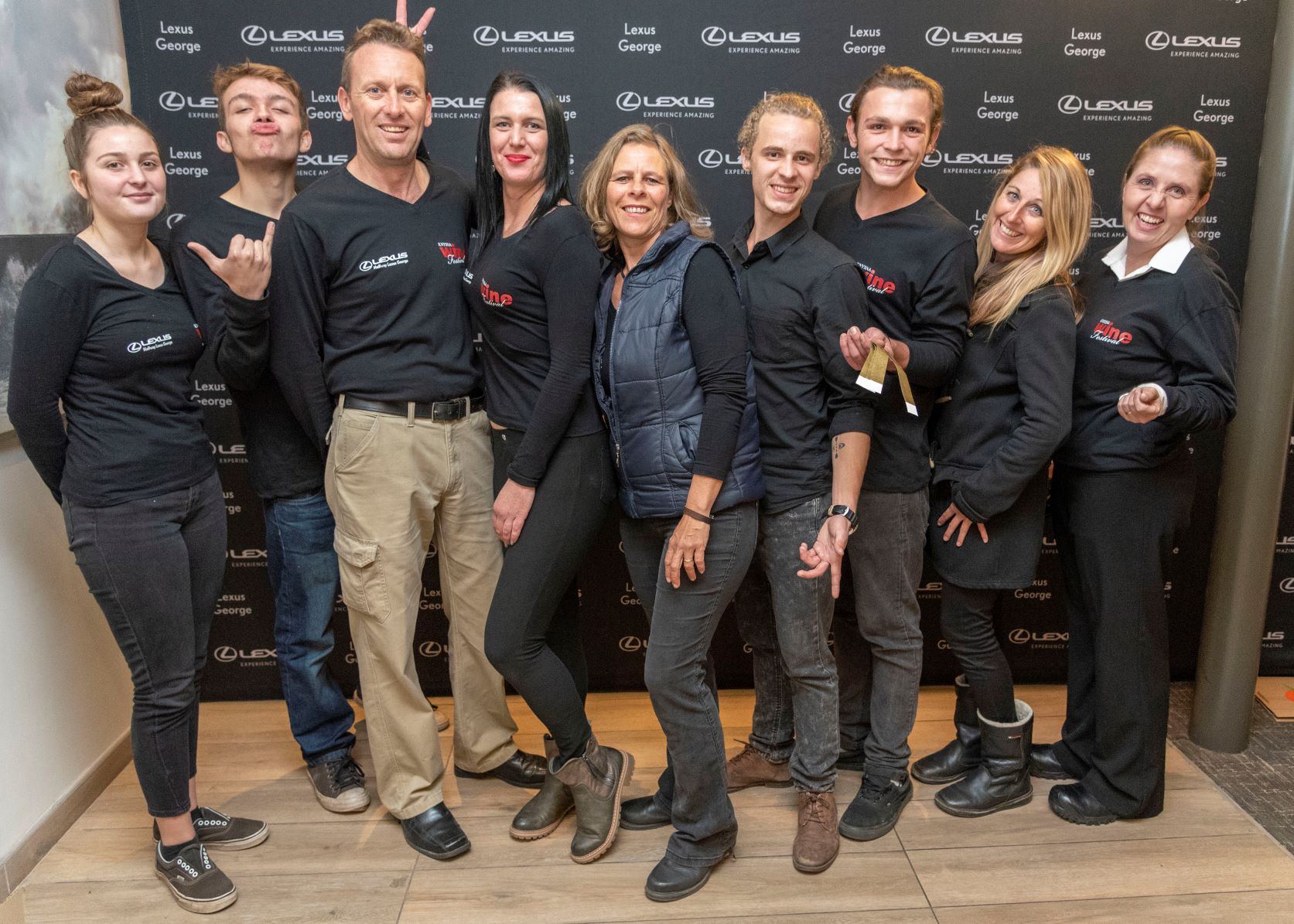 Left to right – The Knysna Wine Festival Team, Lurika Du Preez; Chaise Reeler; Michael Simon; Belinda Hobson; Kerri Du Plessis; Ryan Du Plessis; Kaheden Plotz; Yolanda Du Preez; Santa Sternsdorf ) Photo: Elle Photography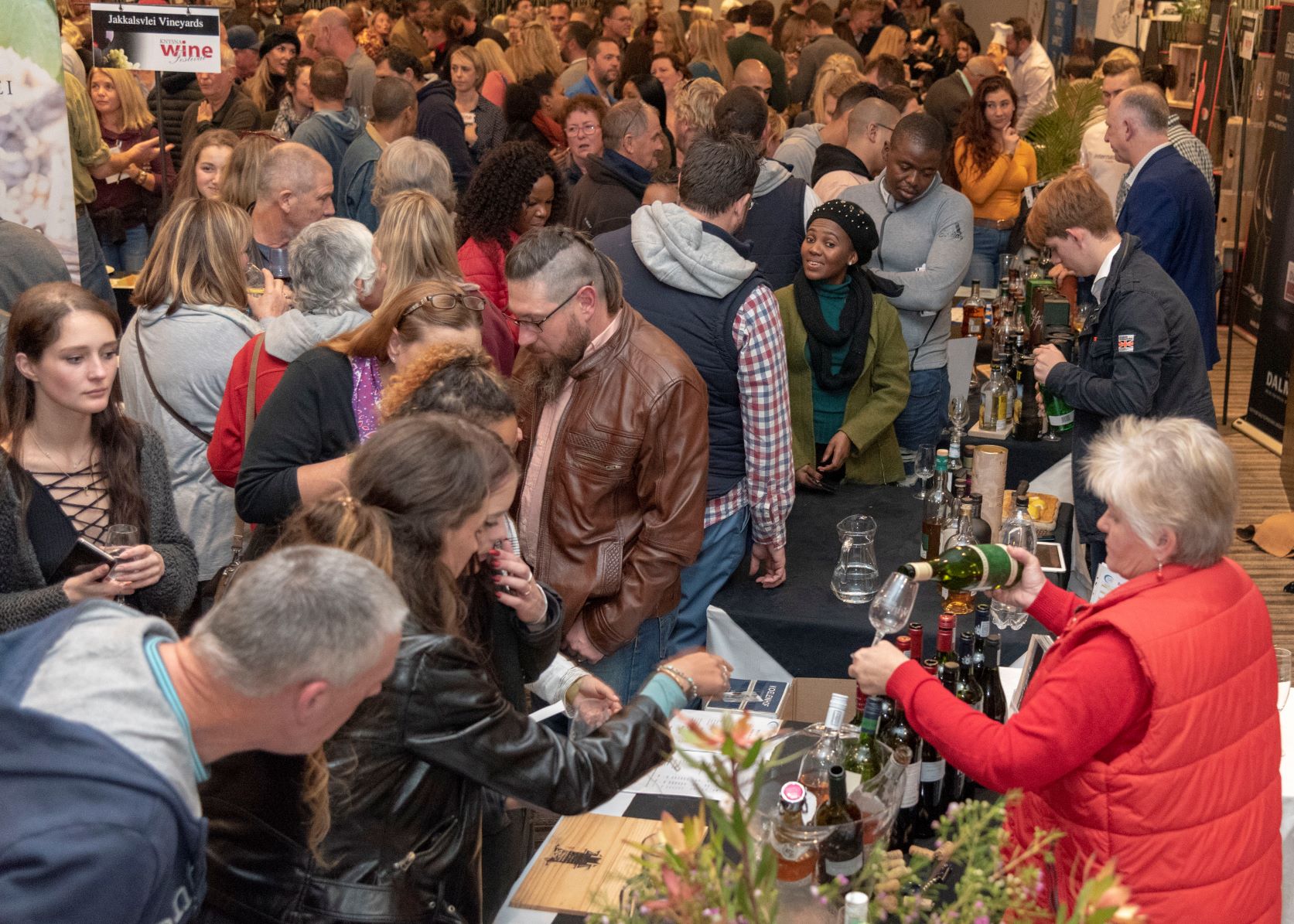 Guests got the red carpet treatment.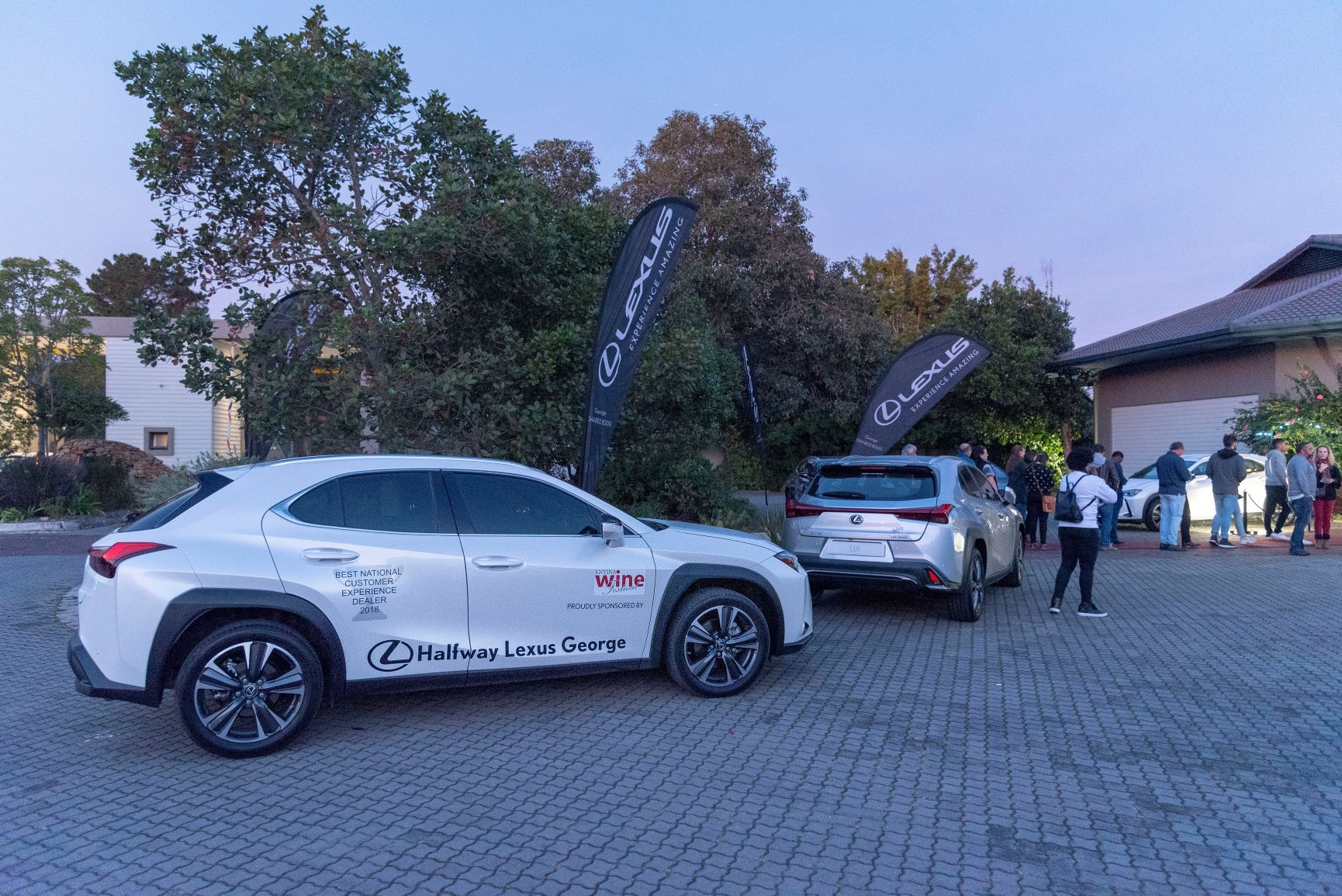 Sponsor, Lexus Halfway George, exhibited a gorgeous range of vehicles at the entrance.
'We bring you the latest Knysna, Garden Route news'