Sponsored Content Video
KNYSNA BUSINESS NEWS & VIDEO - For over 4 months we have wondered if and when we would ever open our doors to guests again, but on 17 July 2020 we launched our brand new Nature Walk and our first two guests walked through the doors at 10 am.
Greeted by staff who were smiling from ear to ear, under their masks, this was a big step in the right direction after having no income since 26 March 2020.
Unlike a lot of business, we were not able to just close the blinds, lock the doors, and head home at the start of the Nationwide lockdown as we still have 10 elephants who depend on us.
This is where we are truly lucky to have such a dedicated team who have continued to work throughout these uncertain times, and it is through them that the heart of The Knysna Elephant Park continues to beat to the sounds of rumbling of elephants and the calls of the Knysna Loerie.
All of this makes us incredibly grateful that we can invite you to join us on a beautiful 2km walk through our park with the opportunity of watching our elephants go about their day, all while continuing to practice social distancing.
Watch a video below: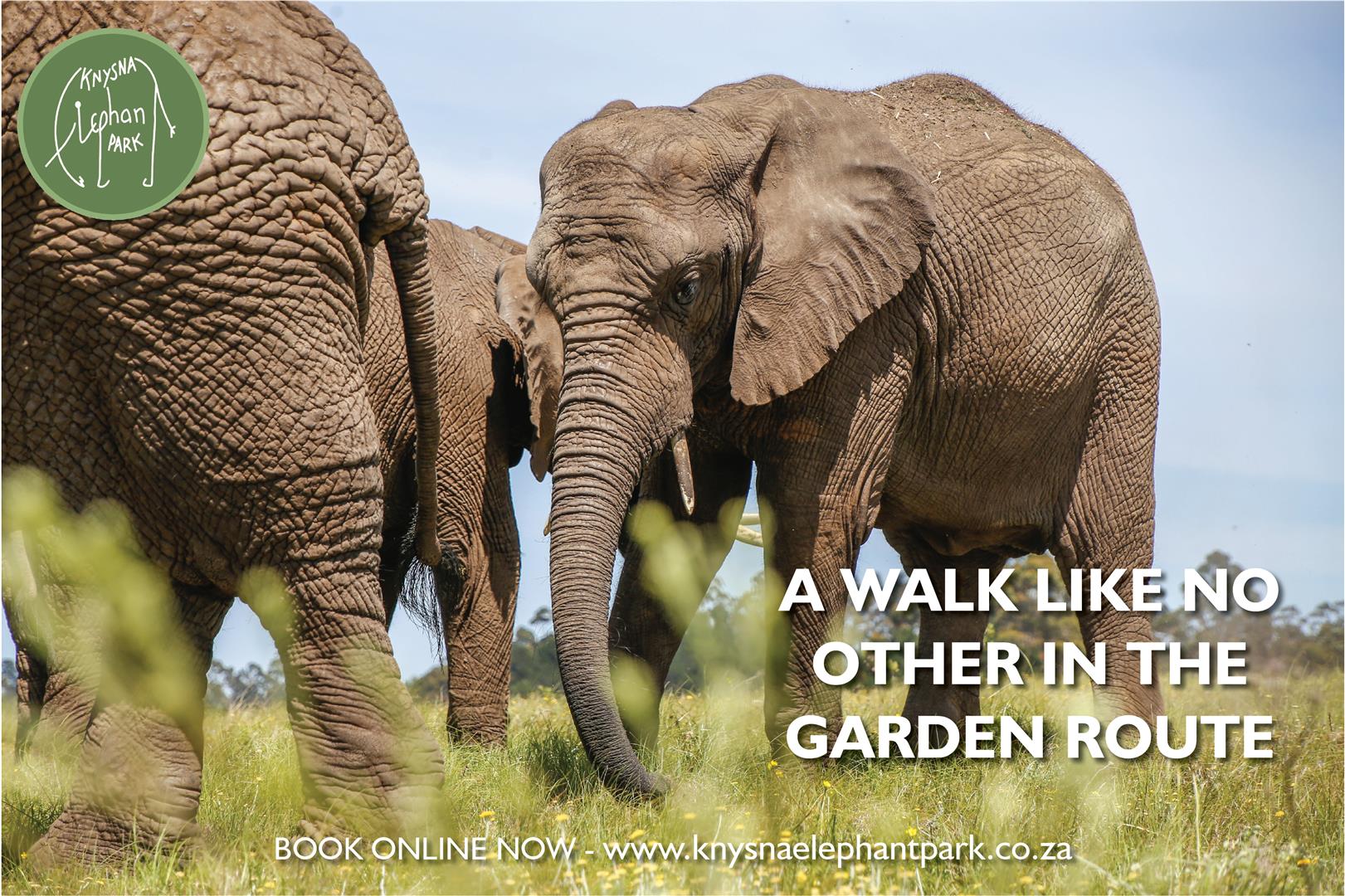 We are also happy to announce that we have reopened our Elephant Nature Lodge for business travellers.
Throughout the lockdown, we have been hard at work fixing up our Curio Shop and have never stopped coming up with new ideas. One of these new ideas is an event which will take place towards the middle of August for those of you who love a good African sunrise and don't mind a walk in the crisp morning air – keep an eye on our Facebook page for more information.
August will also bring the reopening of the coffee section in our restaurant, which in turn allows the kids to release all their energy in our outdoor play area while parents enjoy a great cappuccino.
For close on 26 years, we have aimed to see that people know the importance of elephants in nature, and how together we can continue to look after them. We feel that it is our responsibility to create that channel of communication through the products that we offer at the Park.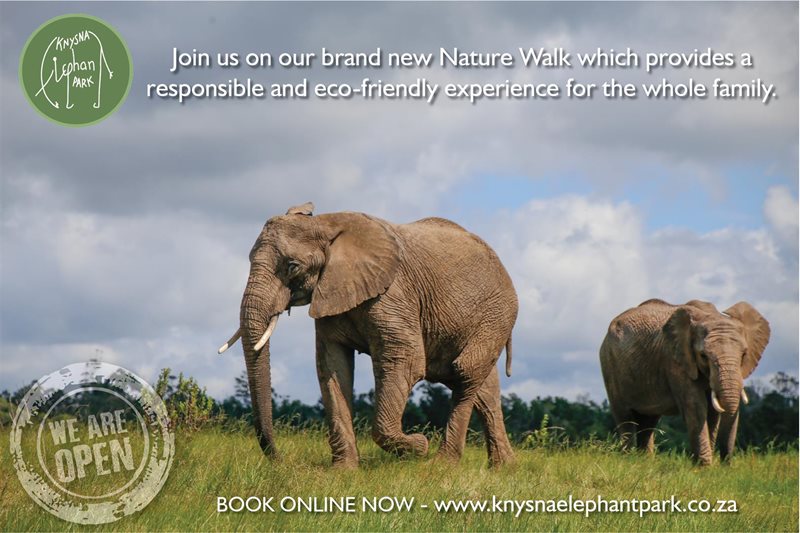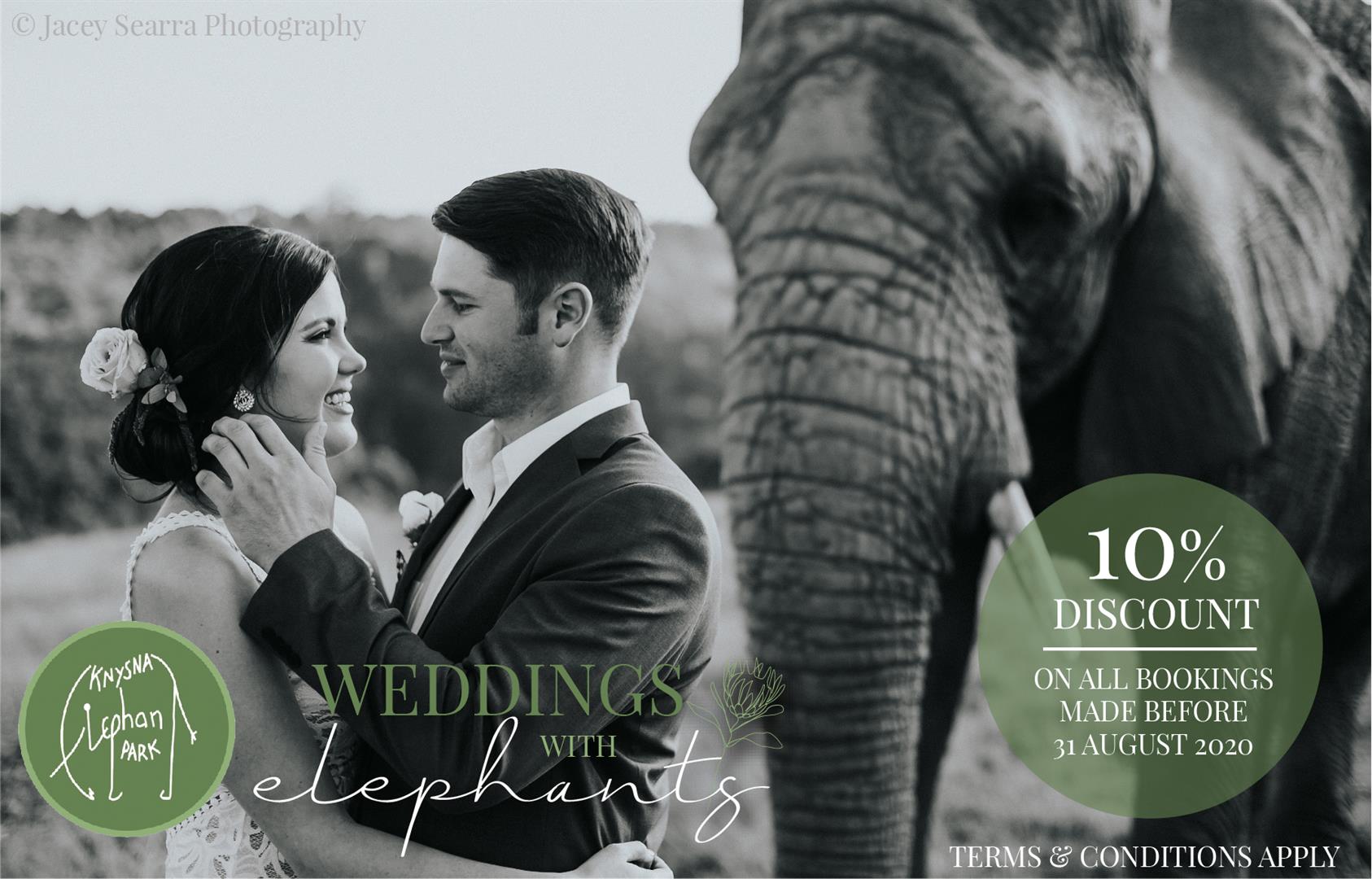 It is a pleasure to watch children get excited as the elephants come into view and to see people of all ages enjoy the beauty that nature has to offer.
Take a walk on the wild side and enjoy a breath of fresh air on a walk like no other in the Garden Route. A responsible and eco-friendly experience for the whole family!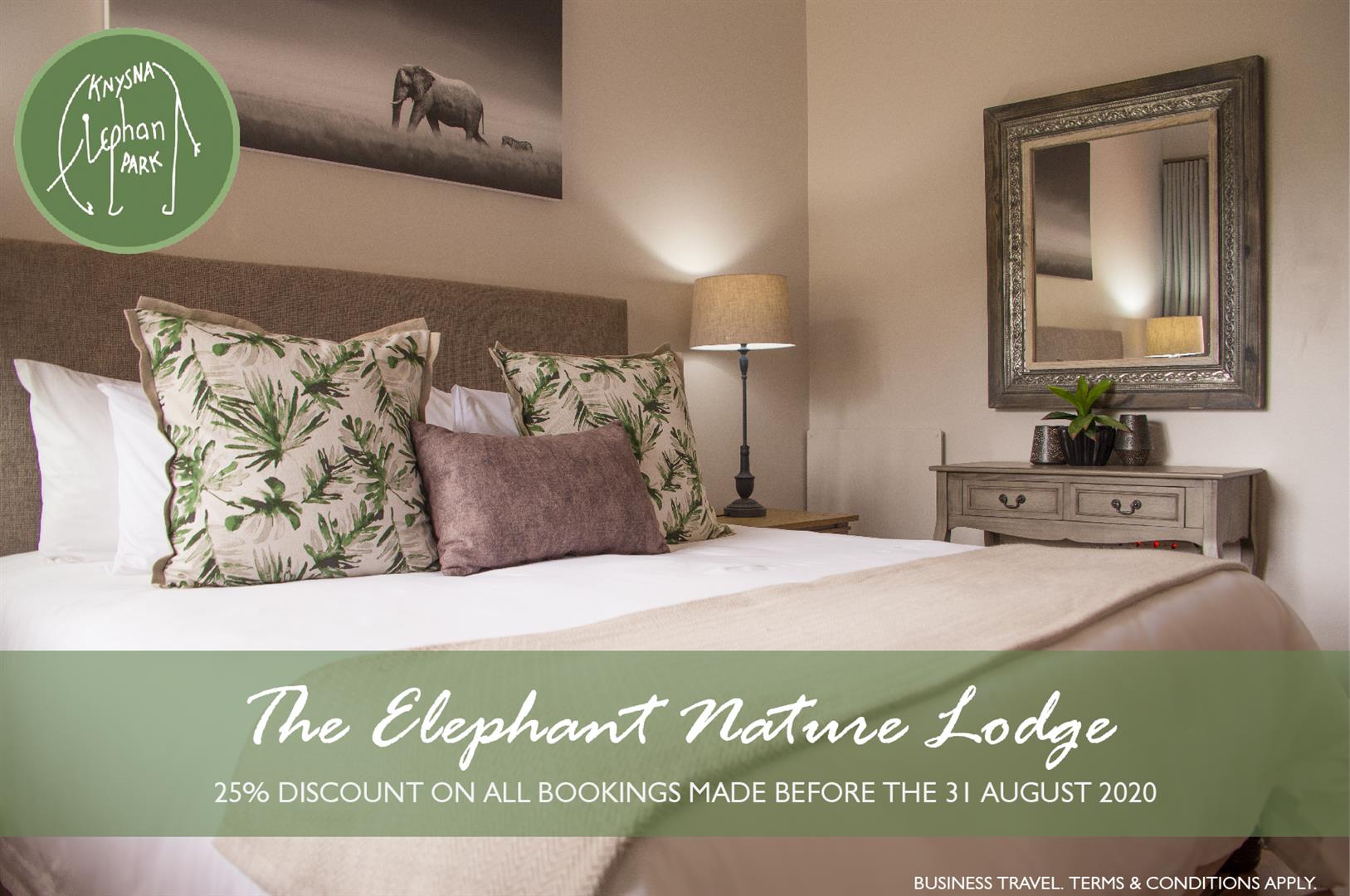 'We bring you the latest Knysna, Garden Route news'