Gallery
ENTERTAINMENT NEWS - Five years after it was first released as an e-book, Anelia Schutte's For the People has been published in hard copy and launched in Knysna recently.
Schutte was born and bred in Knysna, growing up in apartheid years with a mother who spent the majority of her time in the townships strewn around Knysna's outlying areas as a social worker for the Knysna Child and Family Welfare Society (now Child Welfare SA Knysna).
Her mother Owena Schutte became a sigil of hope for the people who had the misfortune of being placed in the townships due to apartheid laws. Owena spent so much time in the townships as a social worker that she was eventually given the Xhosa name "Nobantu" which means "For the people", hence the title of the book due to her mother's role as the main protagonist.
The book was first published as an e-book on 27 February 2014 by Carina UK and was available for purchase through Amazon's online store. After a successful stint as an e-book, For the People was eventually published in paperback on 16 May this year by HarperCollins UK, one of the world's foremost English publishers.
Schutte officially launched her book on South African soil at the Knysna Yacht Club on 20 June, with about 100 admirers of her work in attendance. Speaking of her inspiration to write the book, the author referred back to a visit she made to Spain in 2009. "I was asked what it was like to grow up during apartheid and I wasn't able to answer," she said. "So I set out looking for ways to answer the question and soon it became apparent that there was a story to be told within Knysna."
Click here for a photo gallery.
She would subsequently spend months on end carrying out research in Knysna, and eventually came away away with thousands of pages of research from Knysna Municipality and more information from interviews which she conducted with 30 people who were in Knysna during apartheid. What came of that research is a book which, according to Schutte, is aimed at international audiences in an effort to shed light on the fact that apartheid was as bad in small South African towns as it was in the cities that were afforded international media coverage.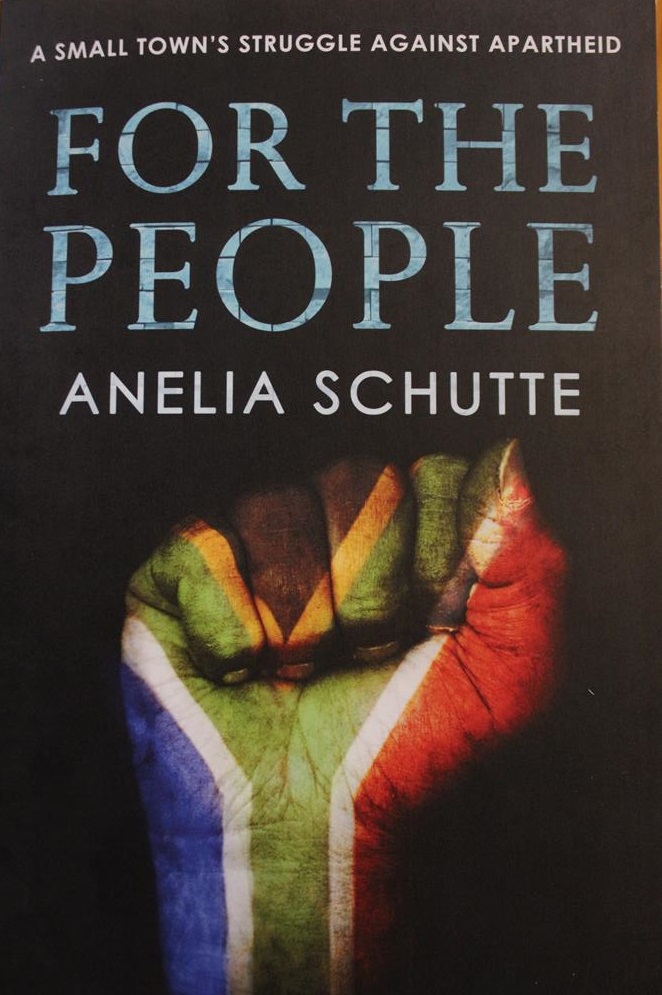 The cover of Anelia Schutte's book, For the People, was inspired by the fight during Apartheid.
'We bring you the latest Knysna, Garden Route news'