GARDEN ROUTE ENTERTAINMENT NEWS - A man-eating plant is dominating the stage at the Oakhurst Insurance George Arts Theatre.
Little Shop of Horrors' five remaining shows run from Wednesday to Saturday, with a matinee on Saturday. This two-hour musical spectacular will have you spellbound with fabulous lighting and amazing stage effects.
Audrey II, an extraordinary botanical species, is discovered by Seymour Krelborn during a total eclipse of the sun. This young botanical genius from Skid Row is soon convinced by Audrey II to participate in some activities he wouldn't ordinarily perform.
When Seymour realises that the plant has world domination as its goal, he has to make some tough choices.
The show is performed by local talent, including Aldo Calitz, Tazz-Lynn Wagner and Schalk Visagie. Directed by Wayne Strydom with puppets supplied by Creative Castle Designs, this show has taken three months from rehearsal to final product.
Tickets can be purchased on computicket.com or directly from the theatre.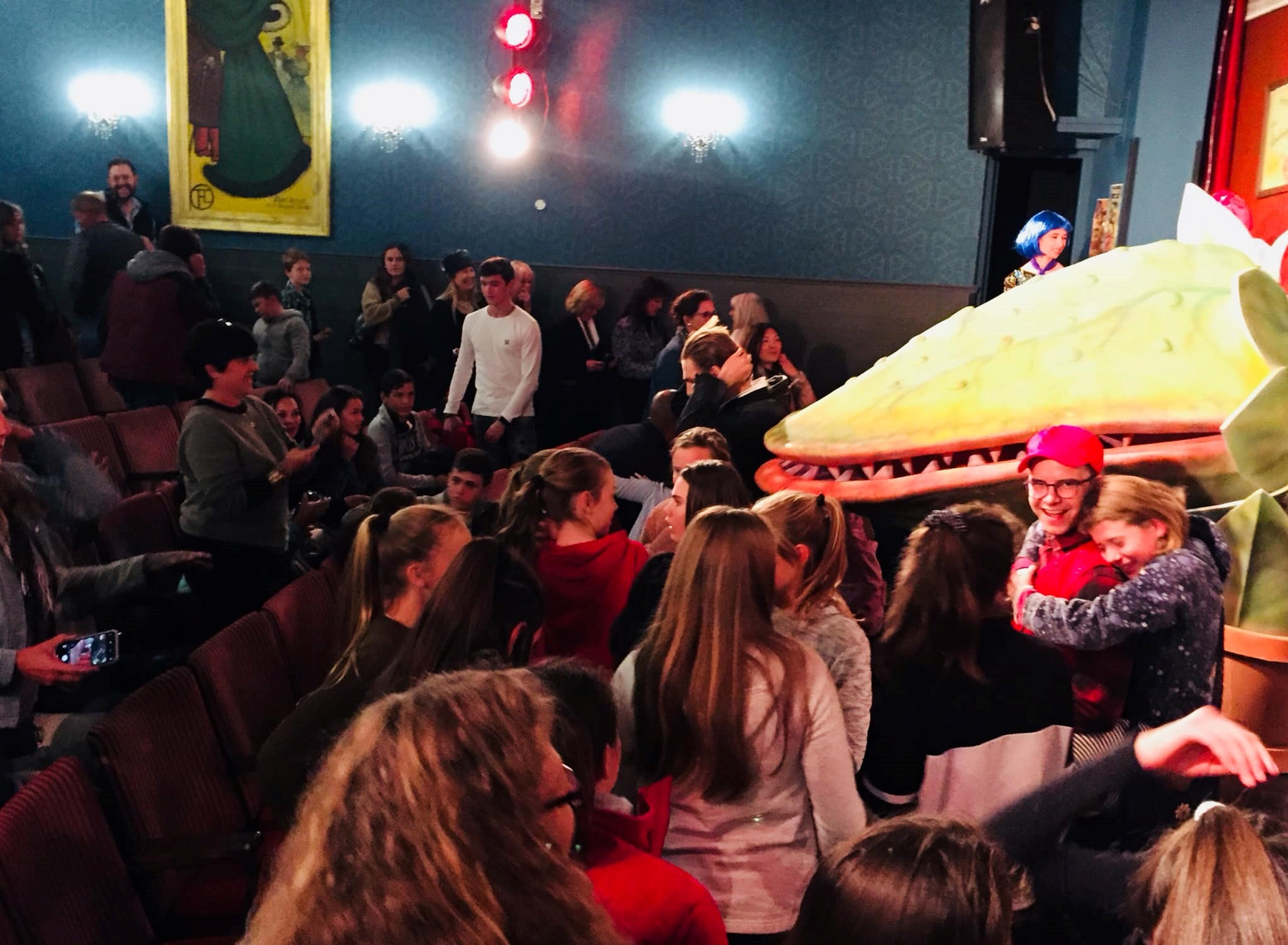 Families queue to meet Audrey II after the show.
A young admirer, Max Hurt, takes his selfie with three of the female actors: Hannelie Khoury, Joanelda Brandt, and Angela Urban.
'We bring you the latest Garden Route news'