GEORGE NEWS - A new safety initiative was launched last Thursday evening, 17 October, by Nicole Rimbault, operations director of Group Editors.
The launch of a new safety app for cellphones in conjunction with 911 Response 24, took place at a George Business Chamber evening held at the George Herald premises.
The company believes this is going to make a difference in the lives of every South African.
Rimbault said the last couple of months have not been great for South Africa. She mentioned xenophobia, the scourge of gender-based violence and violence against children, among others. There has been an increase in violence across the nation and, as reported each week in the company's newspapers, it hasn't bypassed the Garden Route and Karoo. "Generally, safety is a serious concern for everyone in South Africa right now," she said.
She announced that Group Editors recently partnered with 911 Response 24, a dedicated emergency response service, to make available a security app on cellphones for only R59,99 per month.
This state-of-the-art technology has been so well received that both Scotland Yard in the UK as well as security departments in the US have contacted 911 Response 24 to provide them with a demonstration.
To illustrate why this app is so special, Rimbault mentioned that the average emergency service response time in South Africa is eleven minutes. In eleven minutes a person's life can change irrevocably.
"With 911 Response 24, that reaction time is cut to just one minute. In other words, just 60 seconds. That's it. In just 60 seconds, help will be on the way," stressed Rimbault.
"We at Group Editors care about the safety of our staff and have taken the initiative to contribute towards their personal security and peace of mind. For the next six months all our employees will have access to this app free of charge."
She challenged all the members of the George Business Chamber to do the same and protect their employees, families and friends, because in an emergency, every second counts.
Visit www.response24.co.za for more information or download the 911 Response 24 app on your Android or Apple device.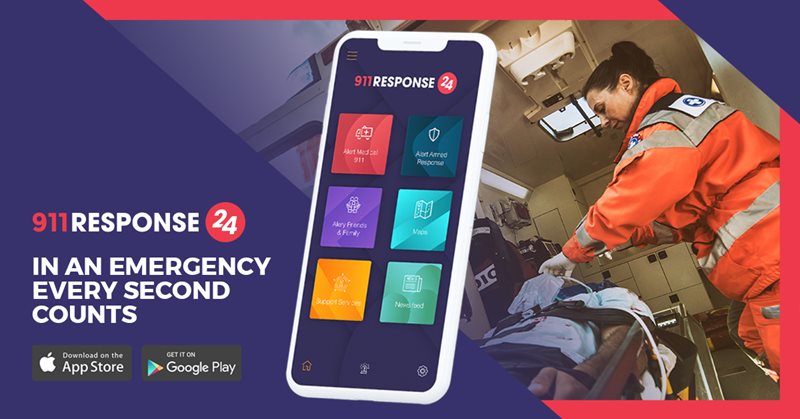 'We bring you the latest Garden Route, Karoo, Hessequa news'