KNYSNA NEWS - Winter warmth came to Knysna parking attendants and also to some youngsters at Sinethemba youth development centre.
Under the auspices of Sister Bev Kimber who started a craft group at Belvidere Park, the women "knitted with love and for a good cause". "I started the craft group at Belvidere Park four years ago and the ladies have knitted beanies, jerseys, scarves, gloves, baby clothes and toys for several good causes in Knysna," she said.
"In addition to this they have made up Christmas parcels, about 100 each year for the children concerned, and layettes for the first baby born on Christmas day and New Year's day at the two local hospitals," explained Kimber.
She said the women – Martie Burger, Pauline Fitt, Daphne Butcher, Pam Taylor, Dawn Tyndall, Anna van der Walt, Rosemary Robson, Maureen Nel and Sylvia Afflick – get together every Wednesday morning to knit, chat and have coffee.
Sister Pam Jenkerson also helps with the running of the group, knitting and distributing.
Last week a collection of beautiful jerseys were given to Sinethemba, while Knysna red-bib parking attendants were happy to get the gloves knitted for them.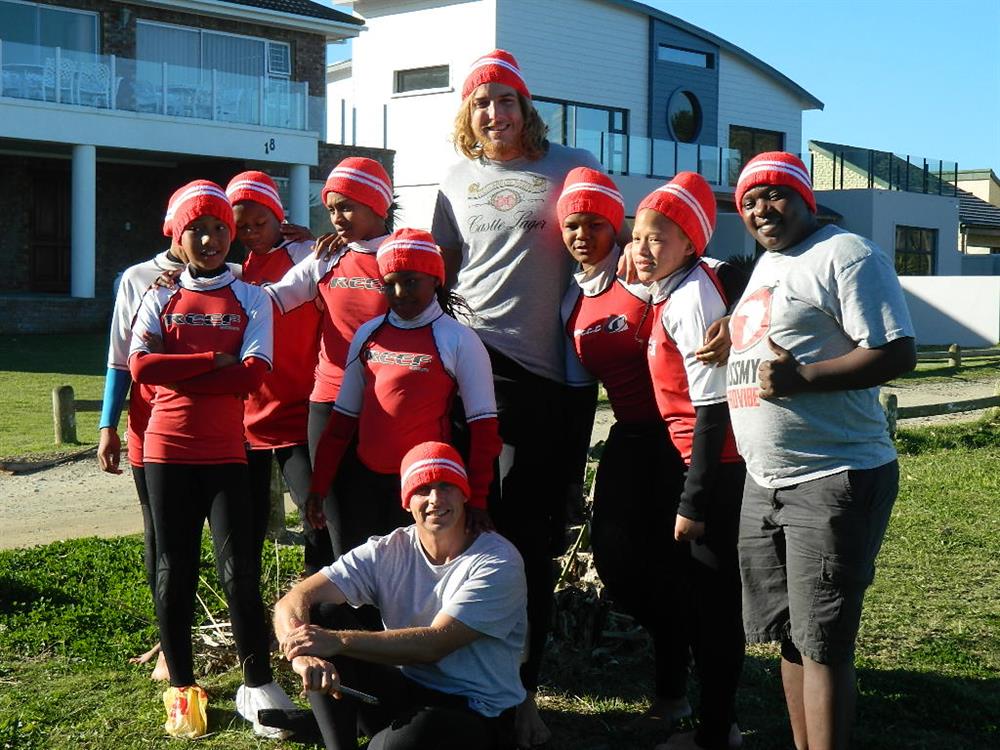 Slade West and his surfers in Sedgefield with their beanies especially knitted by the Belvidere craft group. Photo: Supplied.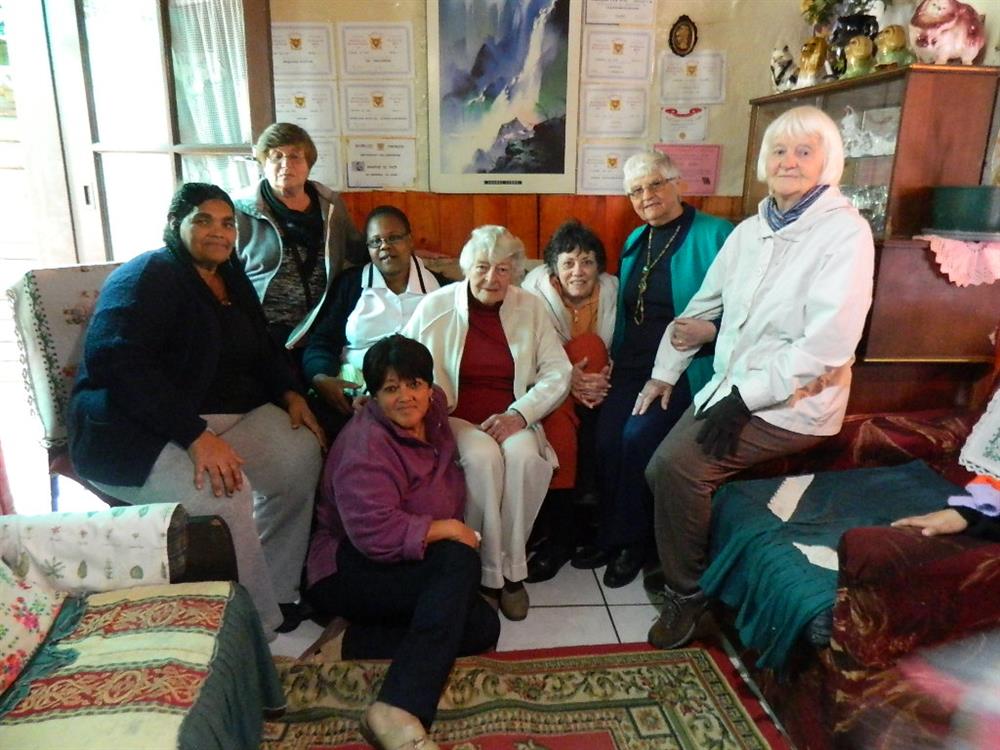 Craft group ladies when they visited Hornlee to distribute beanies and scarves to the children who attend a soup kitchen run by Myrtle Bondt and Lorraine Solomons. Photo: Supplied
'We bring you the latest Knysna, Garden Route news'