KNYSNA NEWS - The Covid-19 vaccination rollout started this morning in Knysna for registered over 60- year olds with citIzens queueing since before the crack of dawn.
By 7:30 some 40 people were standing in line for their jabs scheduled to commence at 9:00.
"We've been here since 6:00," said Mark Stevenson whose father David was 9th in the queue.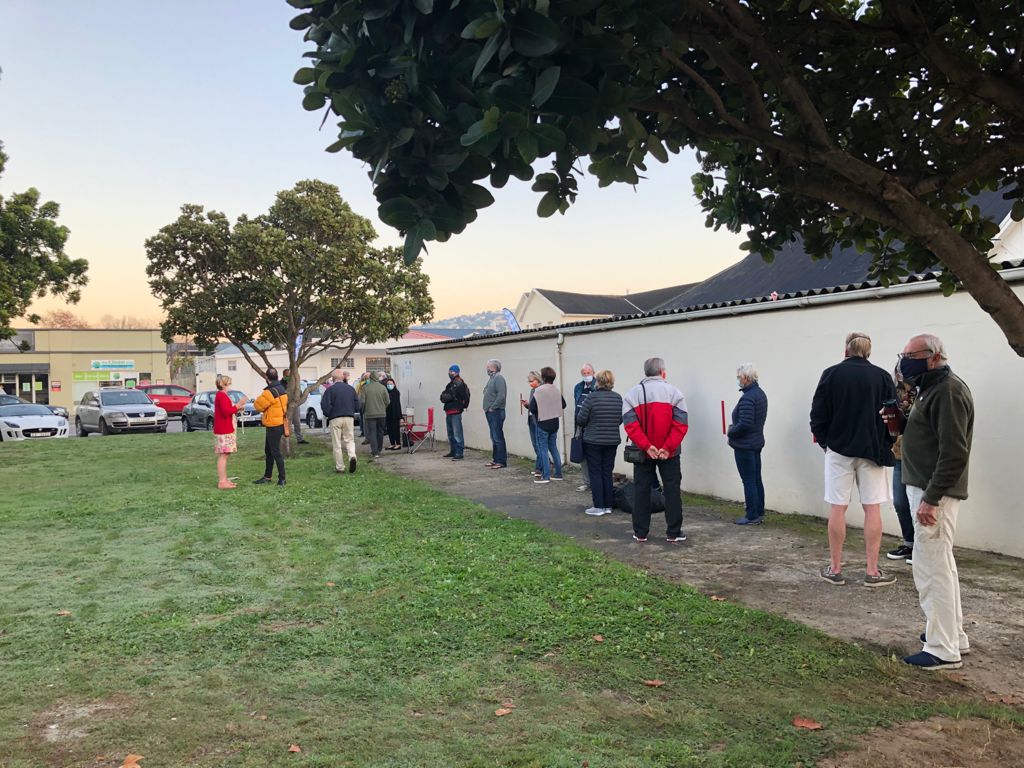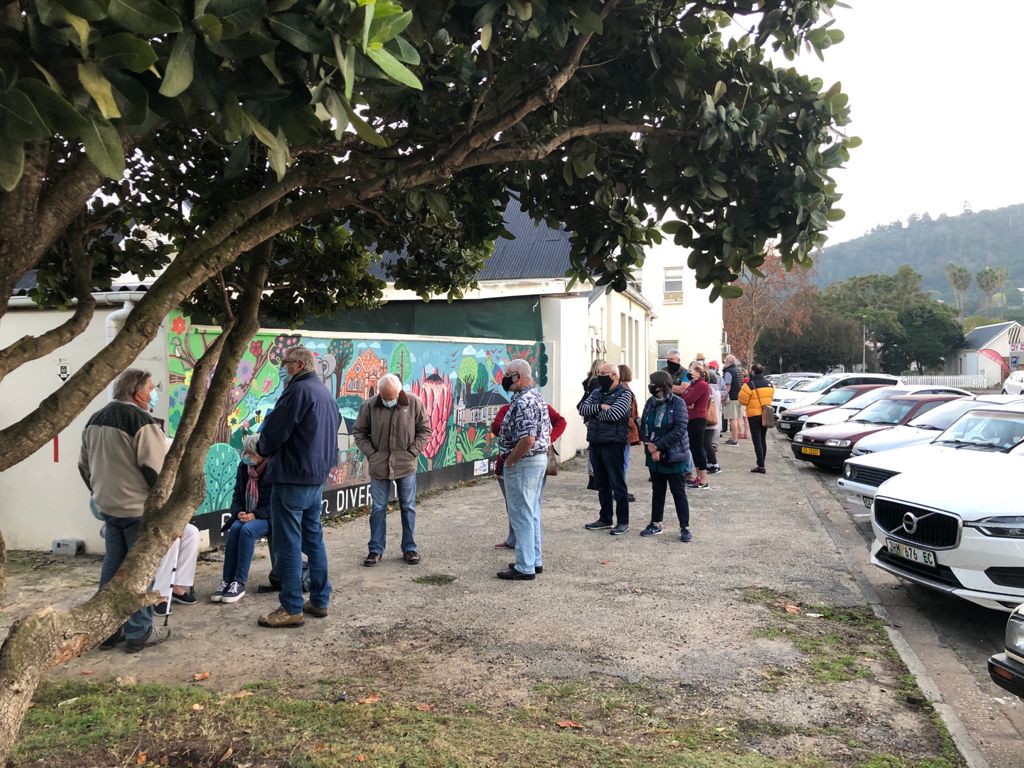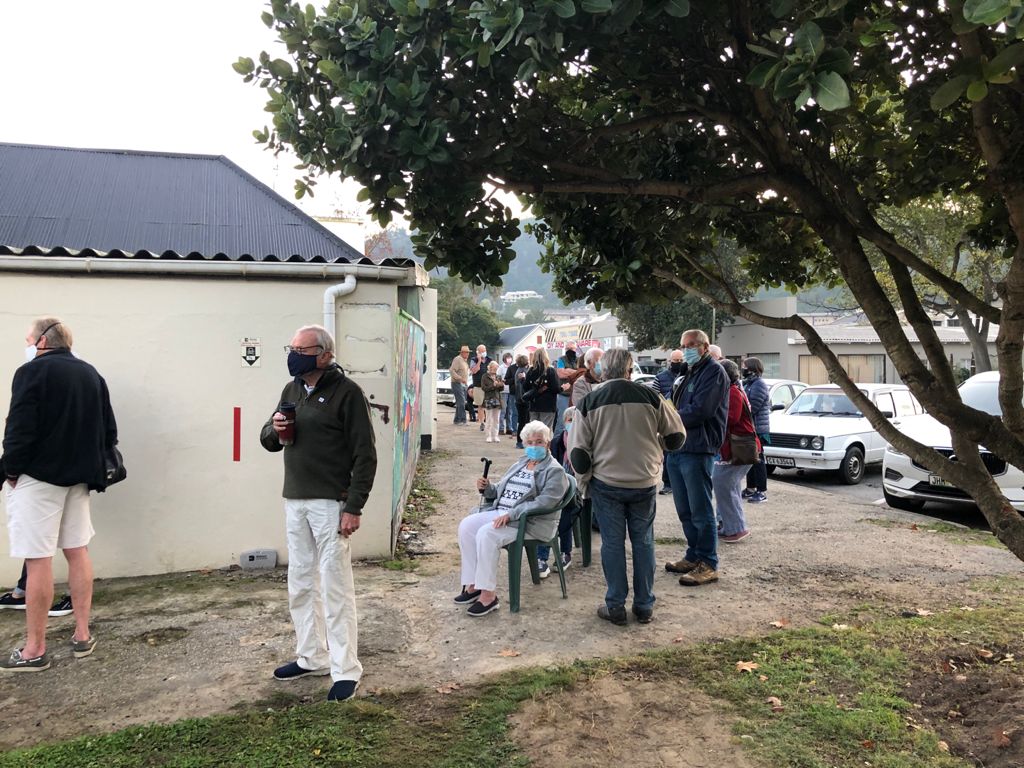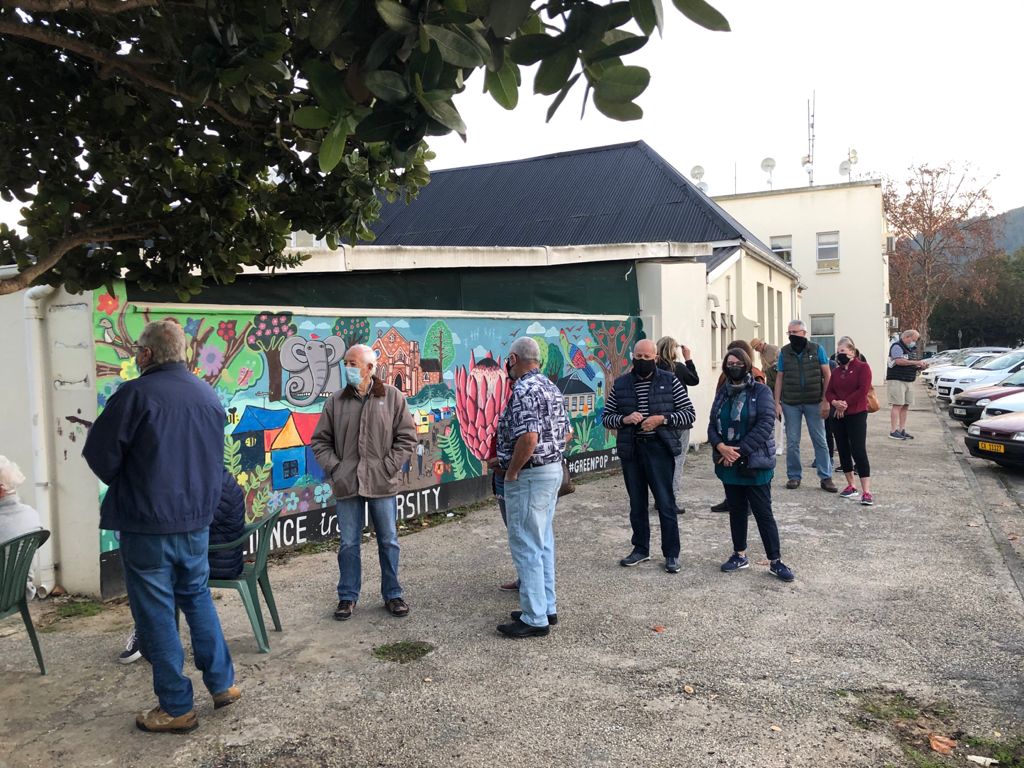 Photos: Chris du Plessis
'We bring you the latest Knysna, Garden Route news'