KNYSNA NEWS - Multiple award-winning journalist Jo-Ann Bekker can now add "author" to her credentials after launching her book of short stories on Thursday night 23 May at Knysna Fine Art gallery.
During the launch of Asleep, Awake, Asleep the author captivated the audience when she read one of her stories, Embers, inspired by the 7 June 2017 fires that ripped through Knysna and Plettenberg Bay.
"It begins with drought. With hot dry winds. The aliens are dying. Thirsty oaks are riddled with beetles and fungus. Ring-barked wattle are falling all over. Mite-infested rooikrans are releasing fewer seeds. You wait for rain…
"Stand at the guesthouse window and watch tall pines lighting up like twinkling Christmas trees, oaks flaring into lanterns, gums blazing with eucalyptus oil. See the fire jump from trees to houses. See balconies and roofs fall away as every window lights up. Watch an alien ring of fire consume your town and afterwards there is your smoke-filled house, your coughing cat. Your son is in his room."
Right after she was done reading, one woman confessed that she was reduced to tears.
One of the people who attended the launch, Andy Muir, said he was there to support Bekker and the Thesen family, "I'm here to support all her efforts. I look forward to reading the book and pass it on to my sons. I believe she is powerful with words."
Another, Marina Devine, who is Bekker's cousin, said she has already read some of the stories. "They are delightful – I'll pass the book on to the rest of the family."
The book consists of 39 short stories and will be available at Bargain book stores later this week.
A total of 60 books were sold on the day of the launch. Bekker said she drew her inspiration from her years at Rhodes University where she did her masters in creative writing. "Writing is taught through reading, the things we read inspired us to write our own stories. And so I sat there with all these stories and wondered how best to tell them."
If anything inspires Bekker, she said, then it has to be living in this country with all its pain and history.
A total of 60 books were sold at the launch of Jo-Ann Bekker's book.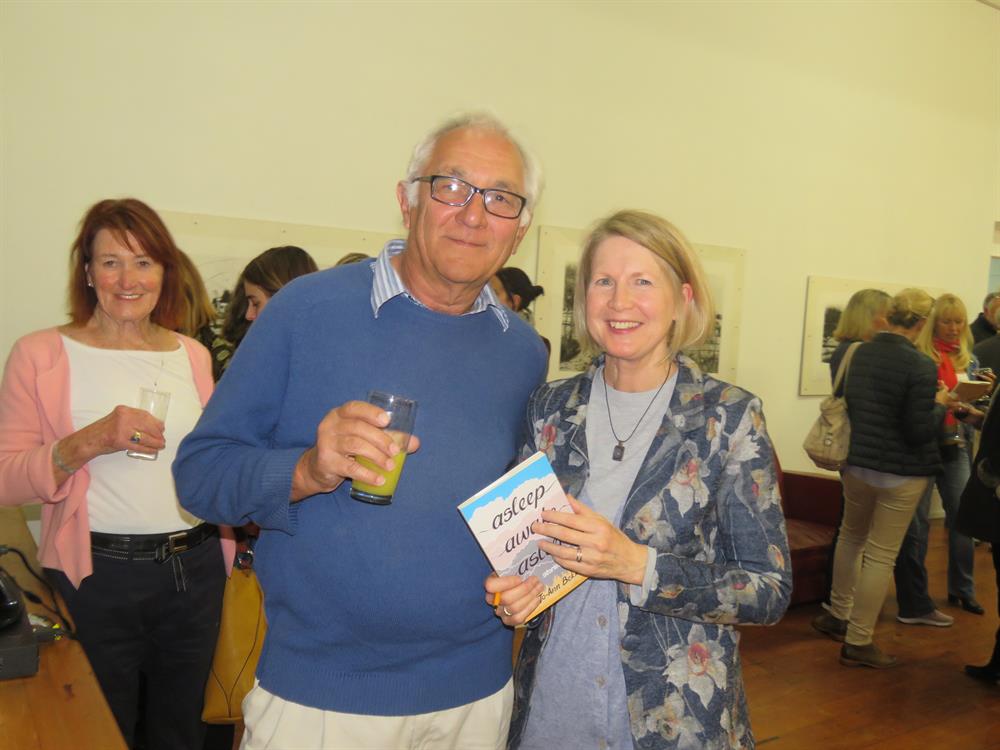 Jo-Ann Bekker with local artist Leon Vermeulen.
'We bring you the latest Knysna, Garden Route news'