KNYSNA NEWS - What was left of the Pink Loerie Festival returned last weekend with three nights of partying and celebrations at Bloo! Bistro, with Saturday night's event under a "Gay of Thrones" theme.
The Pink Loerie Festival started out about 20 years ago as a small, intimate gathering of Knysna residents who wanted to celebrate gay pride as well as the larger lesbian, gay, bisexual, transgender, and queer (LGBTQ+) community.
Over time, the popularity of the festival simply kept on growing until it came to the point where it had fully erected itself as a must-visit event on the LGBTQ+ calendar.
It got to the point where thousands poured into Knysna to celebrate the festival with the parade through the town, but this year those who were looking forward to it were left disappointed as the 2019 event was cancelled. However, a group of Knysna residents refused to let it die and revived what was left of the limp festival and ensured that it would still be celebrated, bringing it full circle back to the original concept of the festival.
While there was no parade, and the celebrations that were held weren't under the Pink Loerie name, members of the LGBTQ+ community were able to celebrate with the whacky bunch at Bloo!.
The highlight of the weekend's partying and celebrations was undoubtedly the Gay of Thrones evening on Saturday
1 June, which was hosted by Mr Gay World South Africa Chris Emmanuel at Bloo! Bistro.
Bloo! was packed for the evening, and celebrations continued into the early hours of Sunday morning thanks to music and beats supplied by DJ Sam, a long-standing part of the Pink Loerie Festival.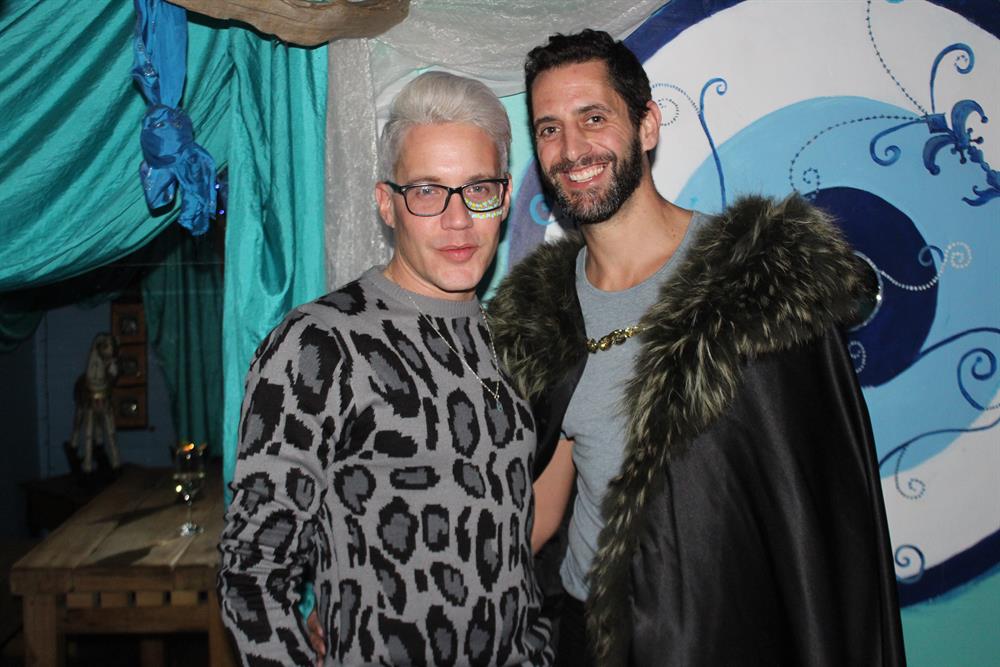 Former Mr Gay World SA contestant Geoff Bezuidenhout with current Mr Gay World SA Chris Emmanuel, who was the host of the event.
Debby Sani and Paul Zeman helped host a stunning Gay of Thrones evening at Bloo! Bistro. Photos: Blake Linder
'We bring you the latest Knysna, Garden Route news'