KNYSNA NEWS - Just over 30 property and business owners attended the Grey Street CBD renewal project session held at the Log Inn Hotel held on Tuesday morning, 20 February.
Urban designers CMAI architects, appointed by the municipality, presented an overall plan for the street which includes aspects of infrastructure upgrades, improving pedestrian walkways, parking, open public spaces, street furniture, signage and improved security.
While it looks very impressive on paper, this will take time and money.
The meeting concluded with a brief Q & A session followed by informal discussions by business owners with the CMAI team.
Tomorrow, 21 February a public open day will be held at the same venue at 17:30 and all members of the community are invited to attend and give their input on the design phase of the project.
The community is encouraged to get involved in this hugely important project and give their input.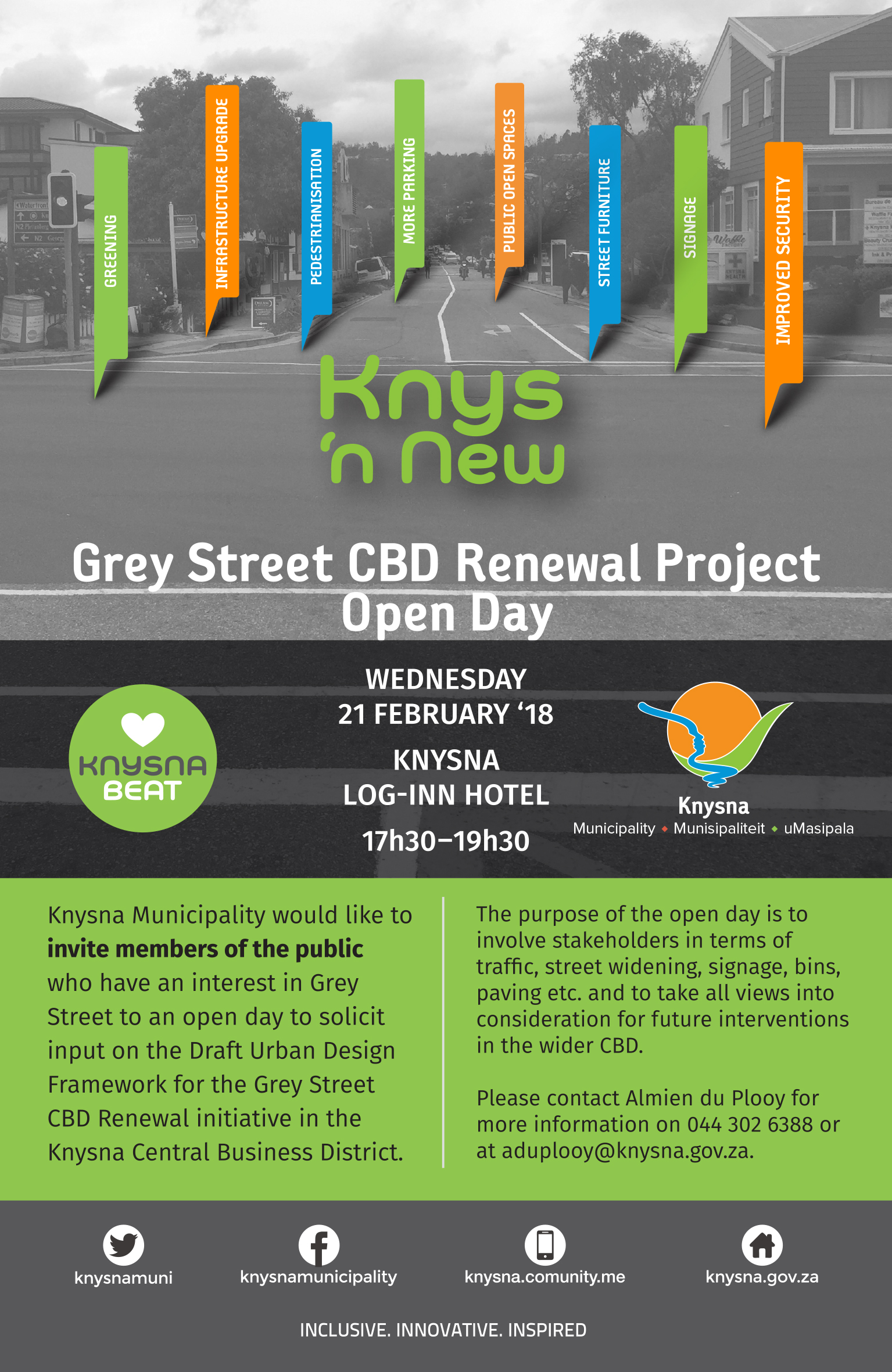 Note: According to the municipality Grey Street, despite conflicting shop and signage spelling it as Gray, will now prevail.
Read more in Thursday's Knysna-Plett Herald, as well as online.
'We bring you the latest Knysna, Garden Route news'