KNYSNA SPORT NEWS - Knysna Primary School learner Morgan Jones took part in the SA Road Cycling Championships for Juniors in Kwa-Zulu Natal on 22 and 23 June.
He rode as Eden (SWD) and provincial champion in his Western Cape Champions jersey as the leader of the U13 boys' team, with the top four riders from each province having been selected for this event.
The first race was the Individual Time Trial over 10km, which Morgan won convincingly by 49 seconds. Second to fourth place were within 4 seconds of each other. The time trial is known as "the race of truth" as it is a measure of true ability.
The second race was the 32km team road race in which Morgan came fourth after dominating for more than 31km. The finish was close with 9 seconds between first and fourth. The road race is very tactical and often the sneakiest (cleverest) rider wins.
Morgan was awarded the gold medal and trophy and SA Champions Jersey which he gets to wear for the next year in any road cycling races.
Other KPS learners who excelled in the saddle were sister and brother Emma and Sebastian Swart, who attended the Cycling Youth Festival in Oudtshoorn during the school holidays and achieved excellent results.
Emma participated in the U11 age category and came first in the 15km road cycling race, the 9km road cycling time trial and the 10km XC MTB race. She received second place in the Criteria road cycling race.
Sebastian, who participated in the U15 age category, came first in the 15km road cycling time trial.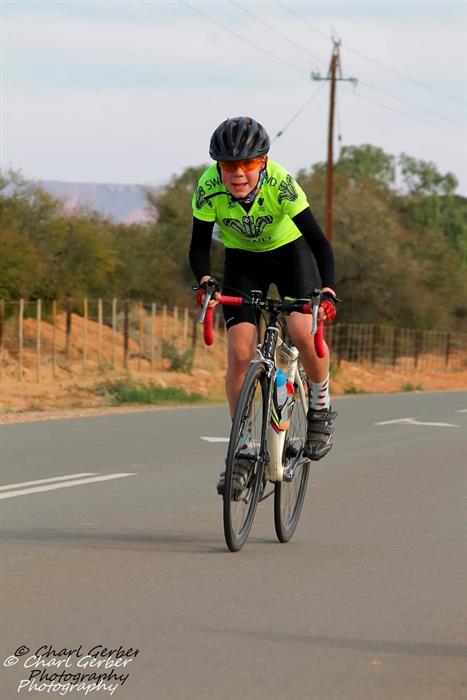 Sebastian Swart.
Emma Swart.
'We bring you the latest Knysna, Garden Route news'