Update
KNYSNA NEWS - Two paramedics sustained light injuries yesterday afternoon, Sunday 10 January, when a Western Cape EMS ambulance rolled off the road on Waterfront Drive.
Knysna had enjoyed a few hot summer days last week, but yesterday morning the heavens opened up, leaving roads slippery, which likely played a role in the accident which occurred just after 13:00.
According to EMS spokesperson Deanna Bessick, the circumstances leading to the accident are not known, but the ambulance was on its way back to base.
"There were no patients in the vehicle, but two paramedics sustained minor injuries," Bessick explained.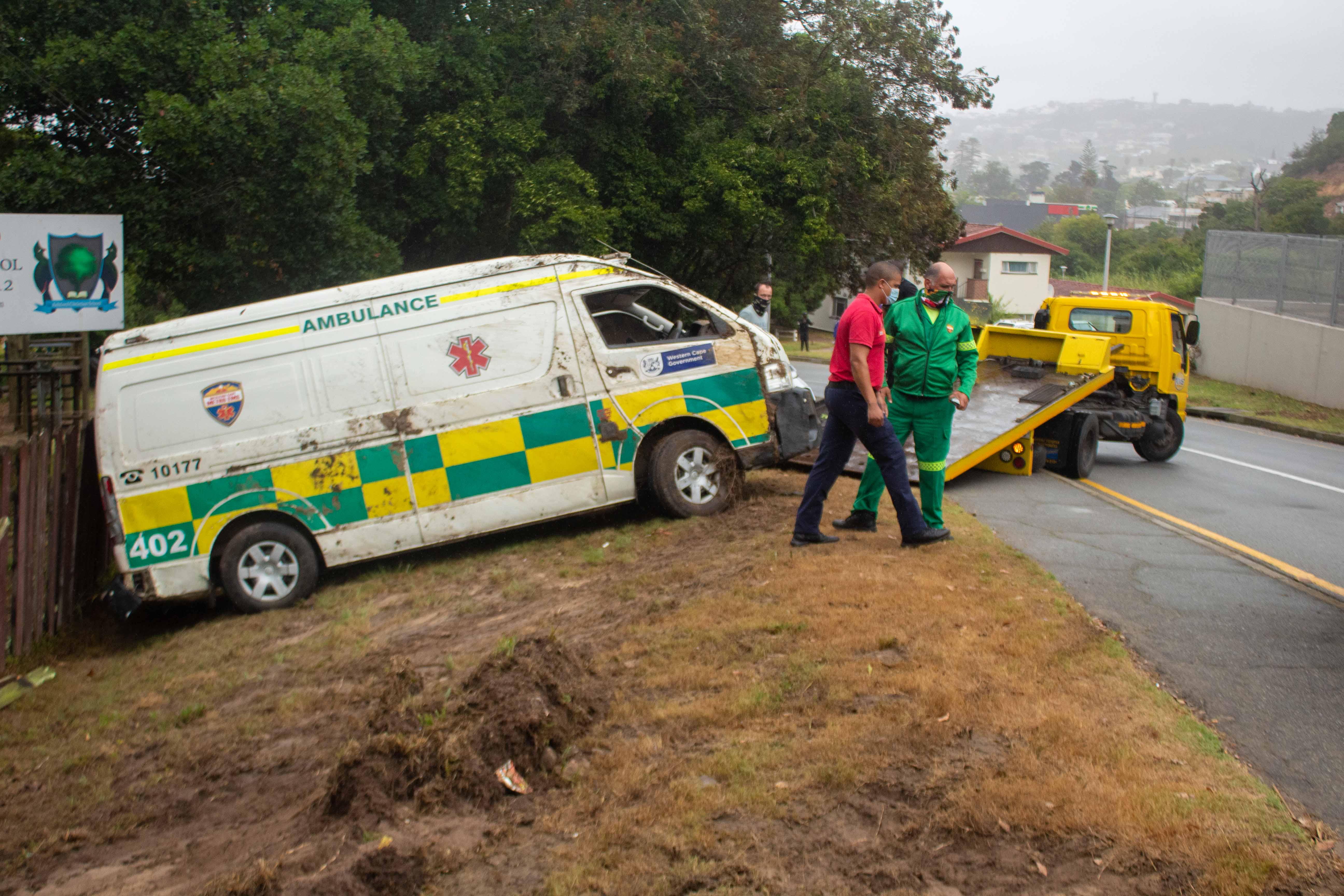 The ambulance being recovered from the roadside.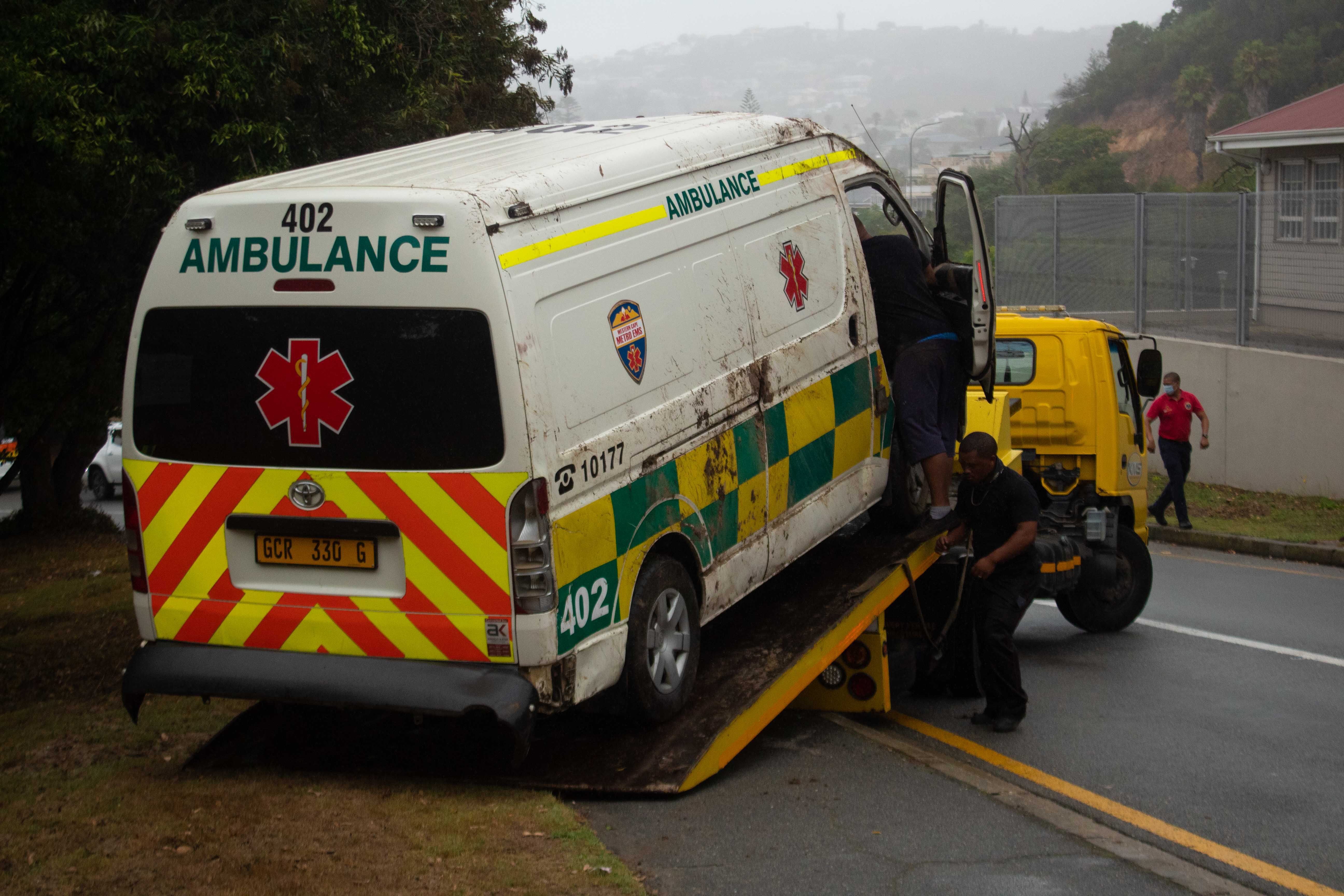 The ambulance is towed away.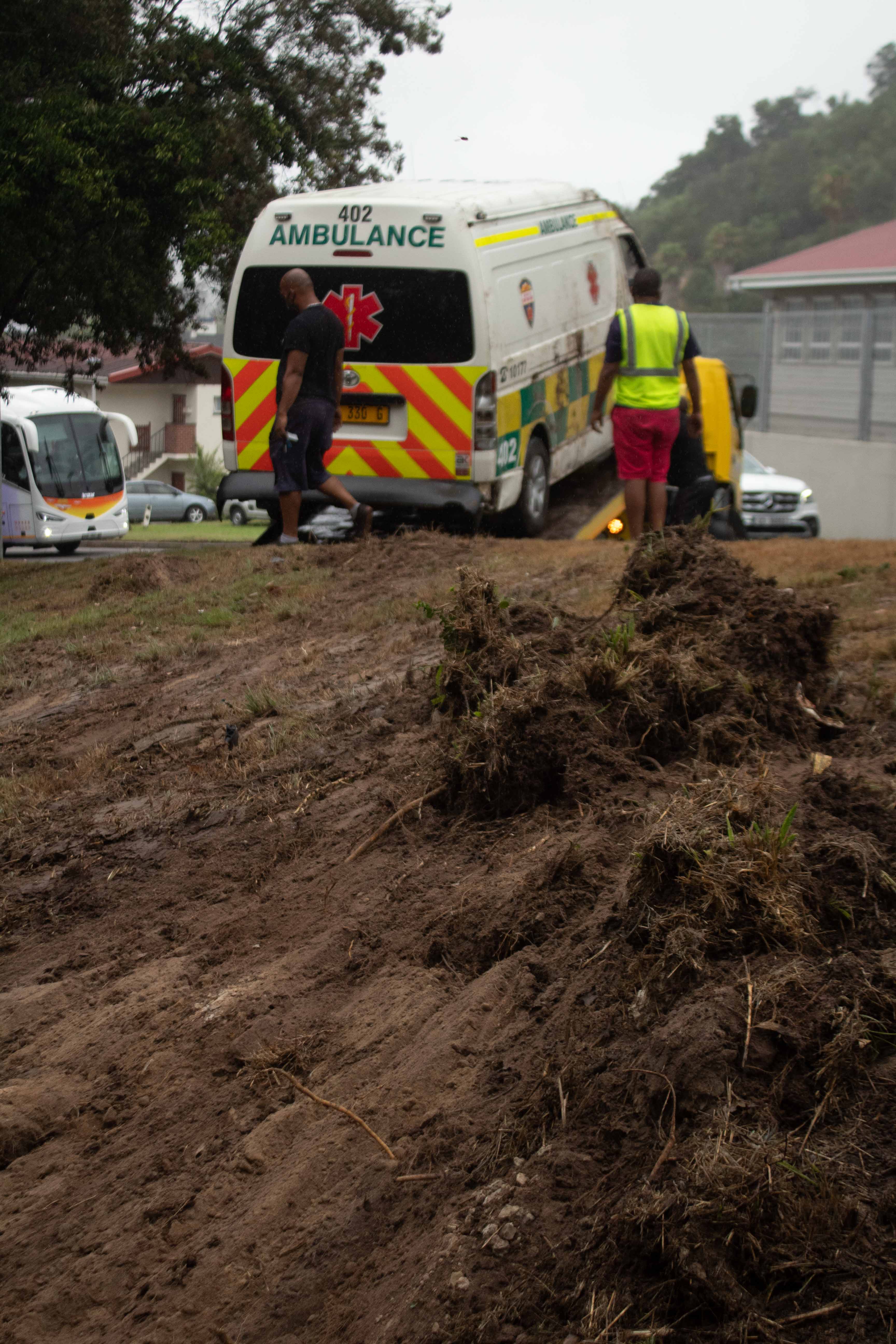 Photos: Blake Linder
Previous article: Ambulance goes off Waterfront Drive
'We bring you the latest Knysna, Garden Route news'