GEORGE NEWS - A joint operation between George and Conville police stations rendered results on Saturday 23 January when 10 bottles of alcohol were confiscated from a couple in Conville.
According to Southern Cape police spokesperson, Sgt Chris Spies, the couple were arrested after they made a delivery.
They have been charged with selling alcohol without a licence.
"Police also found liquor inside their motor vehicle, which is in contravention of the adjusted Level 3 lockdown regulations. The suspects, (22 and 24), are also facing charges relating to the Disaster Management Act regulations for the transportation of liquor," said Spies.
They were released from custody after paying admission of guilt fines.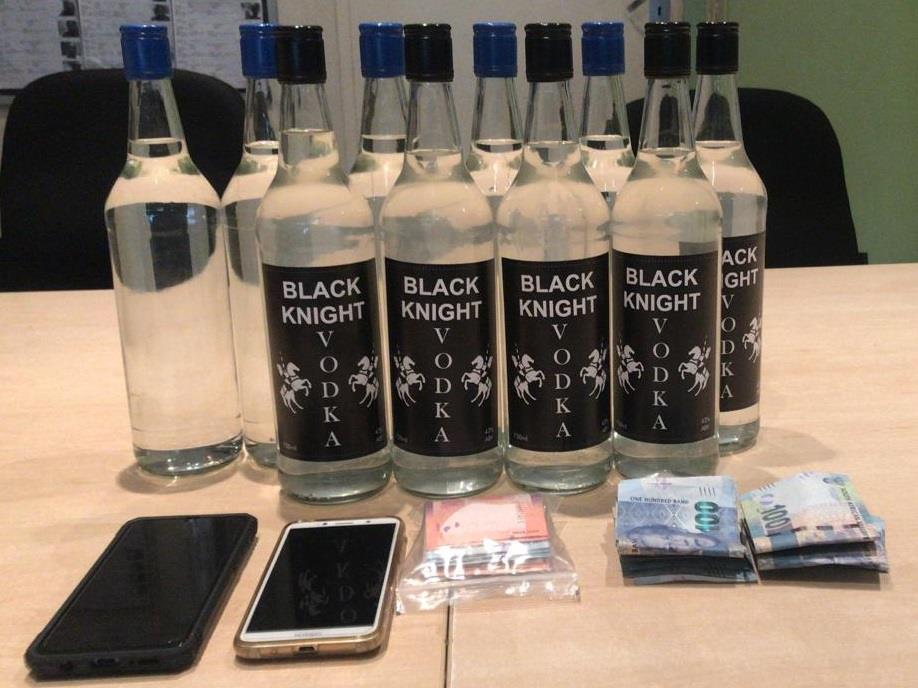 The alcohol and other items confiscated in Conville on Saturday.
Alcohol worth R17 000 confiscated in Knysna
A 48-year old suspect was arrested in the Knysna CBD on Friday 22 January after police received a tip-off relating to the vehicle he was driving.
"We received a tip-off about a Toyota Hilux bakkie transporting liquor after orders had been placed for delivery on social media.
This vehicle was later stopped by police who found a few bottles of liquor in the bakkie and the driver was arrested for contravention of Disaster Management Act regulations," said Spies.
Police officers then went to the suspect's home as well as a storage facility in the industrial area, where more alcohol was found. In total, alcohol with an estimated street value of R17 000 was confiscated.
The suspect is facing charges of transportation of liquor and selling of liquor without a licence.
The suspect was released and warned to appear in the Knysna Magistrate's Court on 5 February.
'We bring you the latest Knysna, Garden Route news'