KNYSNA | BITOU NEWS - The recovery rate of Covid-19 cases in Knysna and Bitou has crossed the 95% threshold this week, the first time this has happened in both sub-districts since 7 October 2020.
As at today, 10 February, Knysna has recorded a total of 4 737 cases of Covd-19, of which 4 532 have recovered, 158 have died, and 47 are active cases.
This means Knysna has recorded 20 new cases of Covid-19 this week, down from the 33 recorded in the previous week.
The recovery is up to 95,67% (from 95,17% last week), while the recovery rate remains at 3,3% for the fourth consecutive week.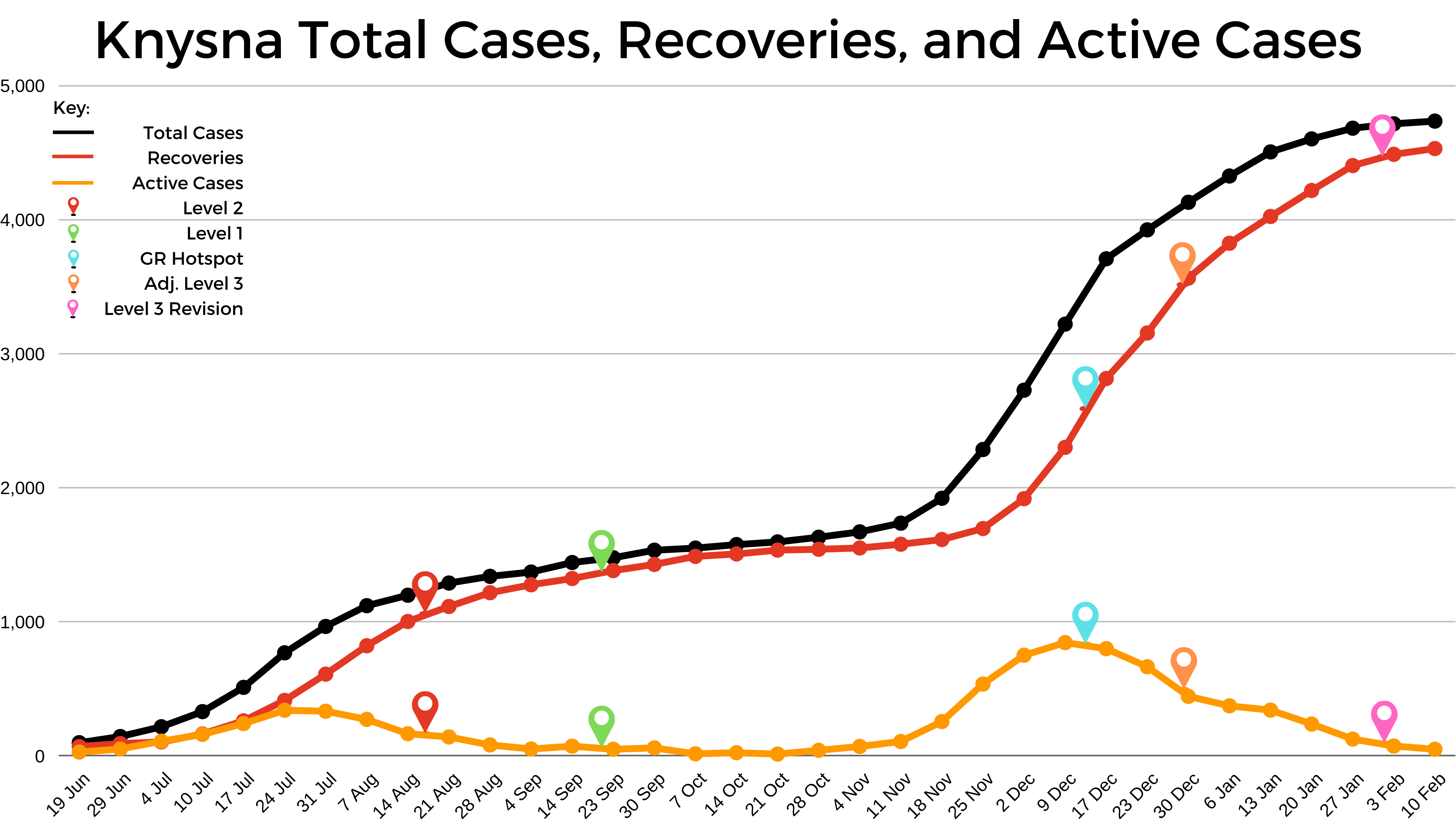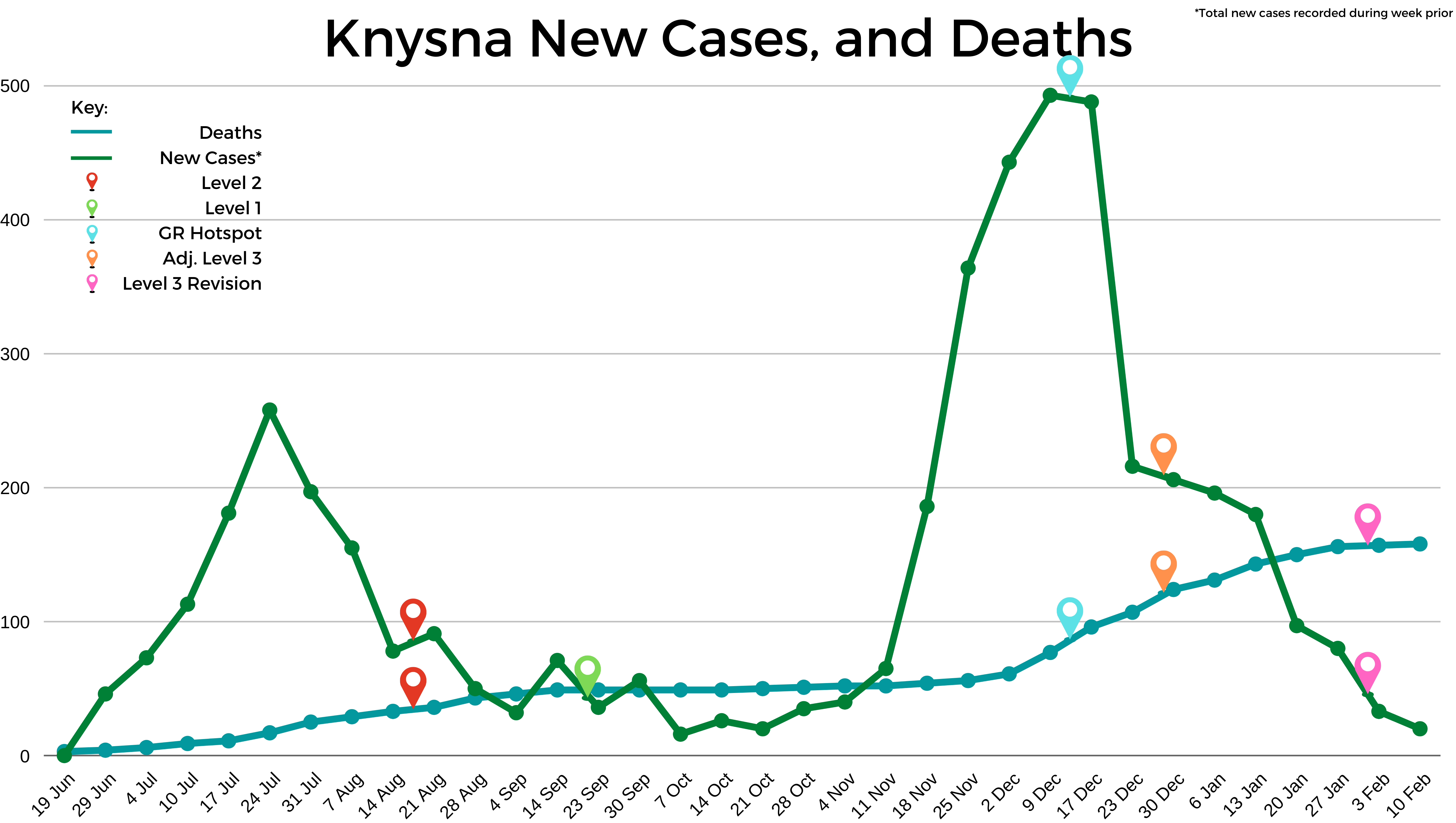 In Bitou, a total of 2 664 cases have been recorded, with 2 538 having recovered, 104 having died, and 22 cases still active.
Bitou's number of weekly new cases went up slightly this week, now standing on 20 (up from 16 last week).
Despite this, the recovery rate has increased to 95,27% (up from 94,52%), with the recovery rate at 3,9% for the second week in a row.
It is also the third week in a row in which Bitou has not recorded a new Covid-19-related death.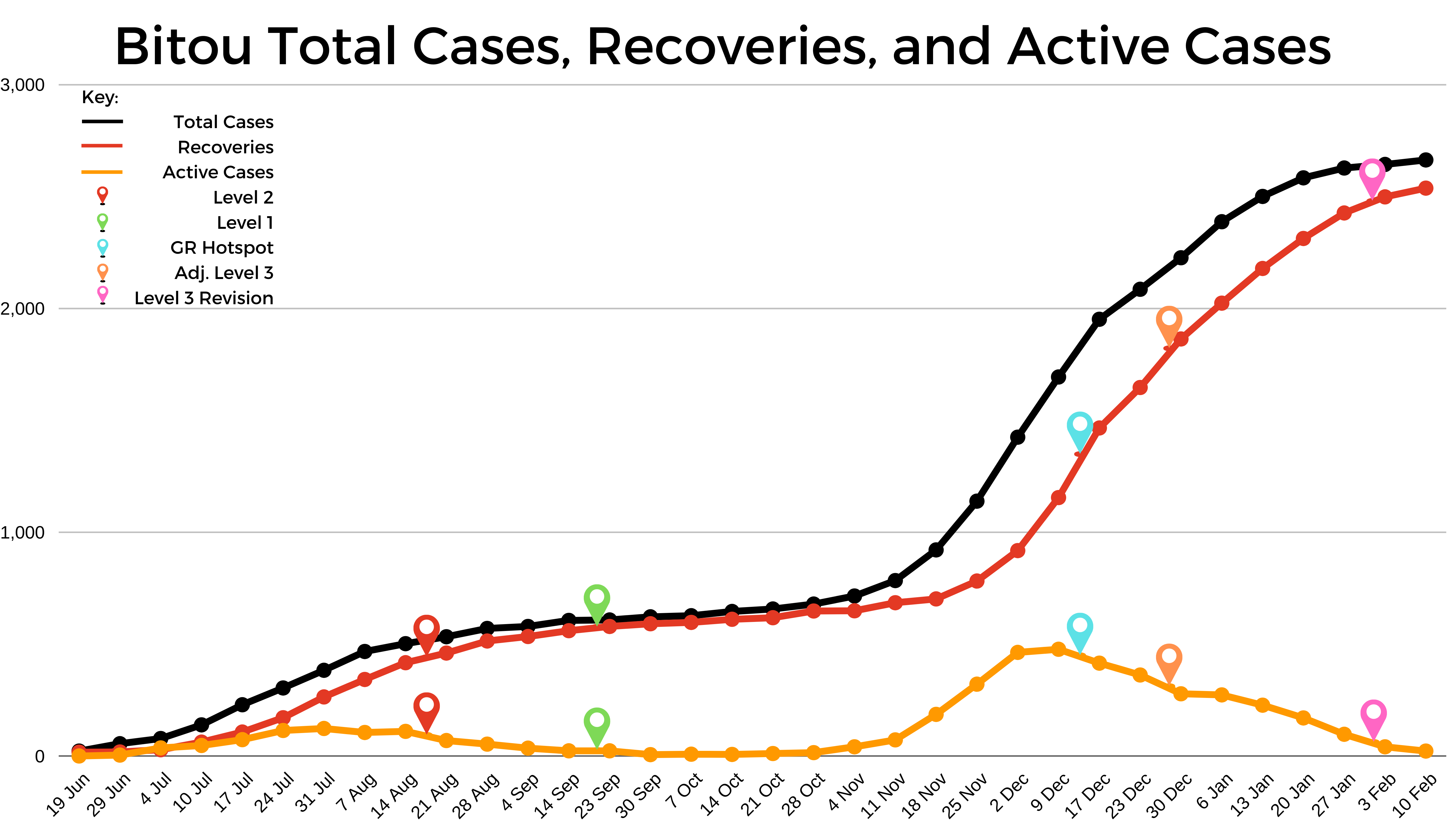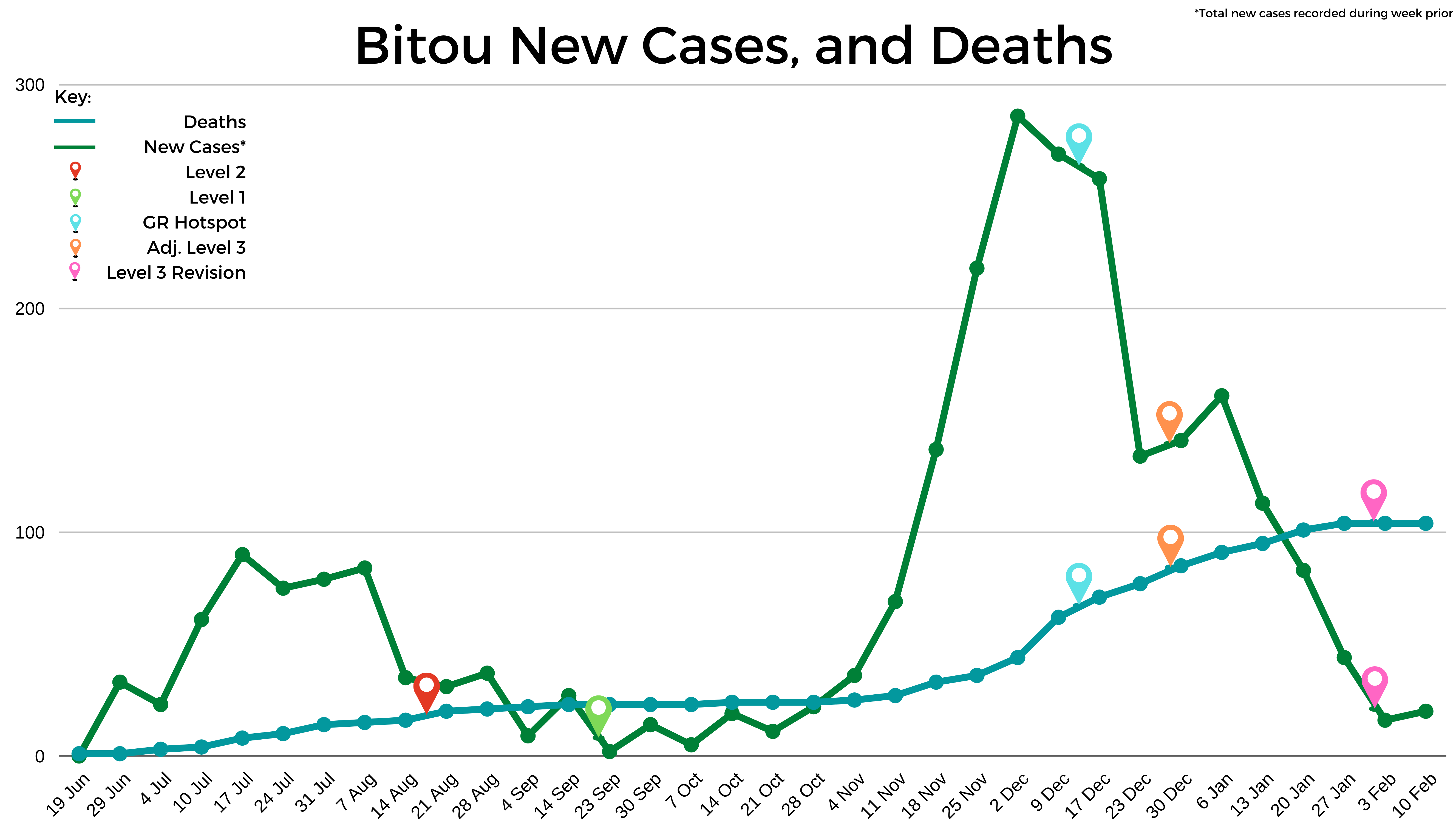 'We bring you the latest Garden Route, Hessequa, Karoo news'