GARDEN ROUTE NEWS - The number of weekly new Covid-19 cases has risen in Bitou for the first time in a month, with Knysna's decline in new case numbers continuing this week.
As of today, 6 January, Knysna has recorded a total of 4 327 Covid-19 cases, of which 3 825 have recovered, 131 have died, and 371 are active cases.
These numbers indicate that Knysna has recorded 196 new cases in the past seven days, 10 cases less than what was recorded in the week prior. This also marks the fourth consecutive week in which Knysna's number of weekly new cases has dropped.
There were also seven new deaths this week, less than half what was recorded in the previous week.
Knysna now shows a recovery rate of 88,40% (up from 86,30), and a mortality rate of 3% (same as last week).
In Bitou, a total of 2 388 cases have been recorded, of which 2 024 have recovered, 91 have died, and 273 are active cases.
This means that over the course of the last seven days (30 December to 6 January), the Bitou sub-district has recorded 161 new cases of Covid-19; 20 more than what was recorded in the week between 23 and 30 December. This marks the first time since 2 December that an increase in new cases has been recorded. There were six new deaths recorded this week, slightly less than the week before (8), and the mortality rate has stayed at 3,8%. The recovery rate in Bitou has slightly increased, now standing on 84,76% (from 83,70%).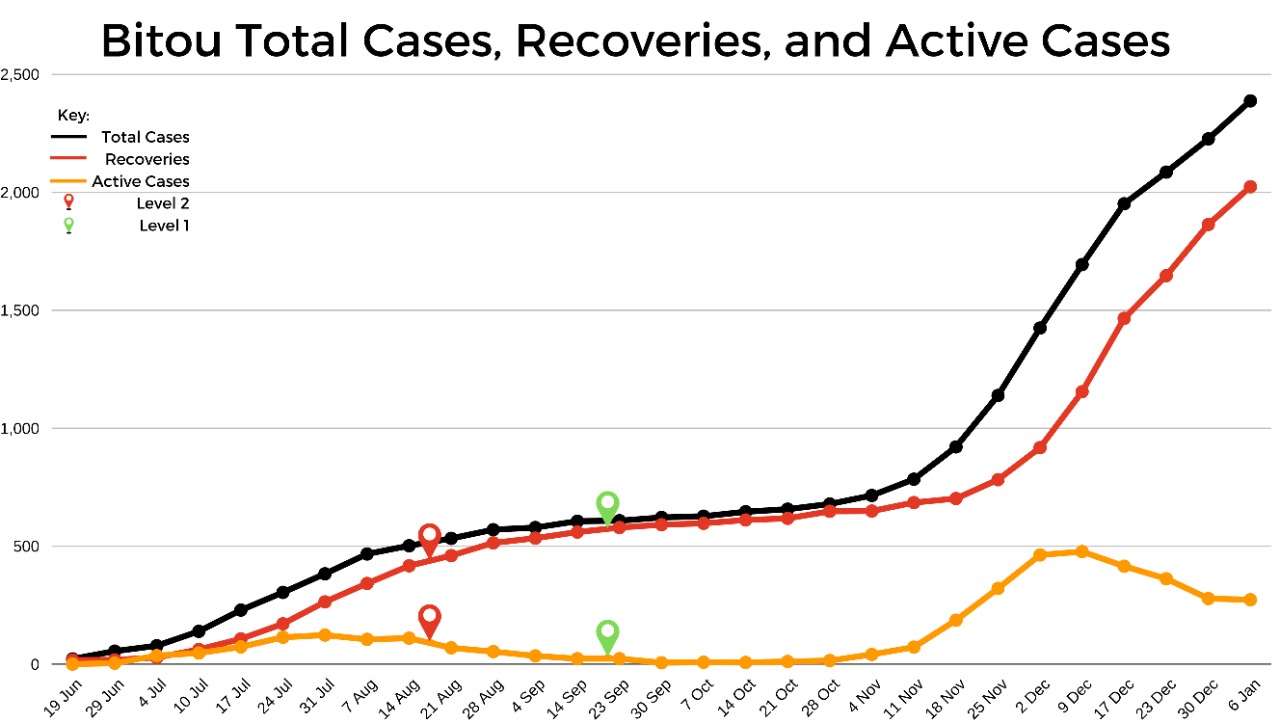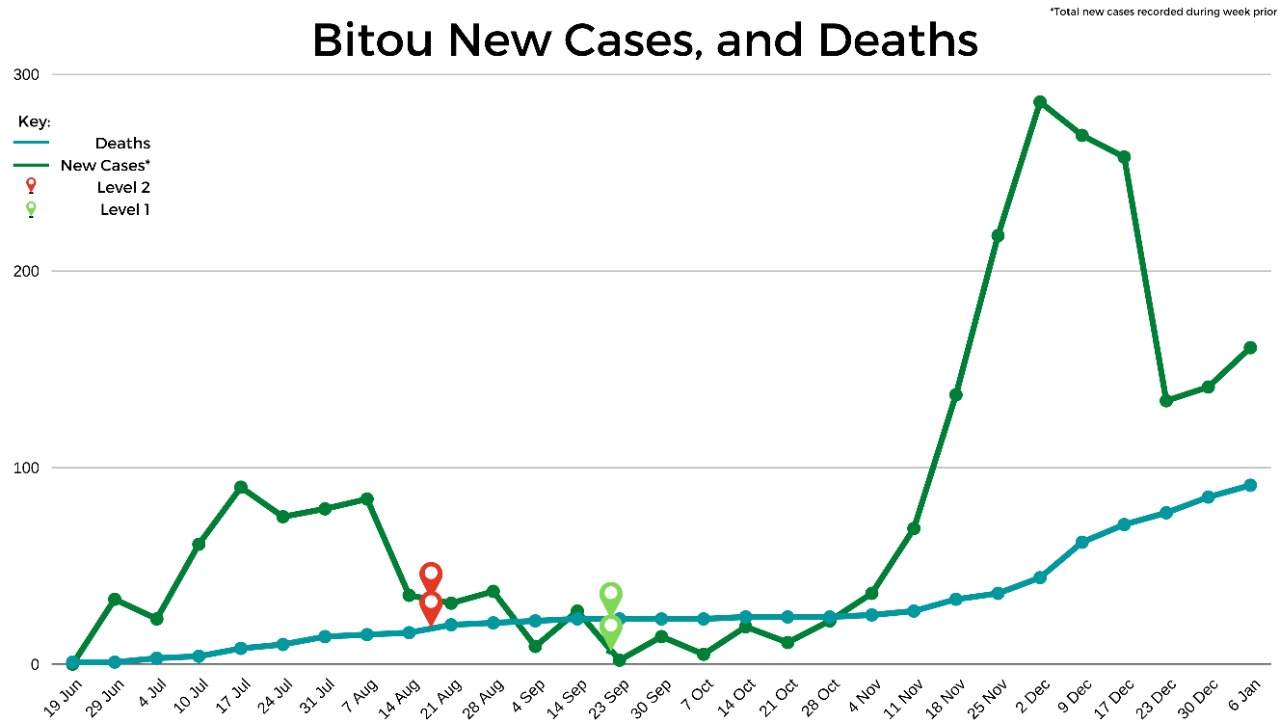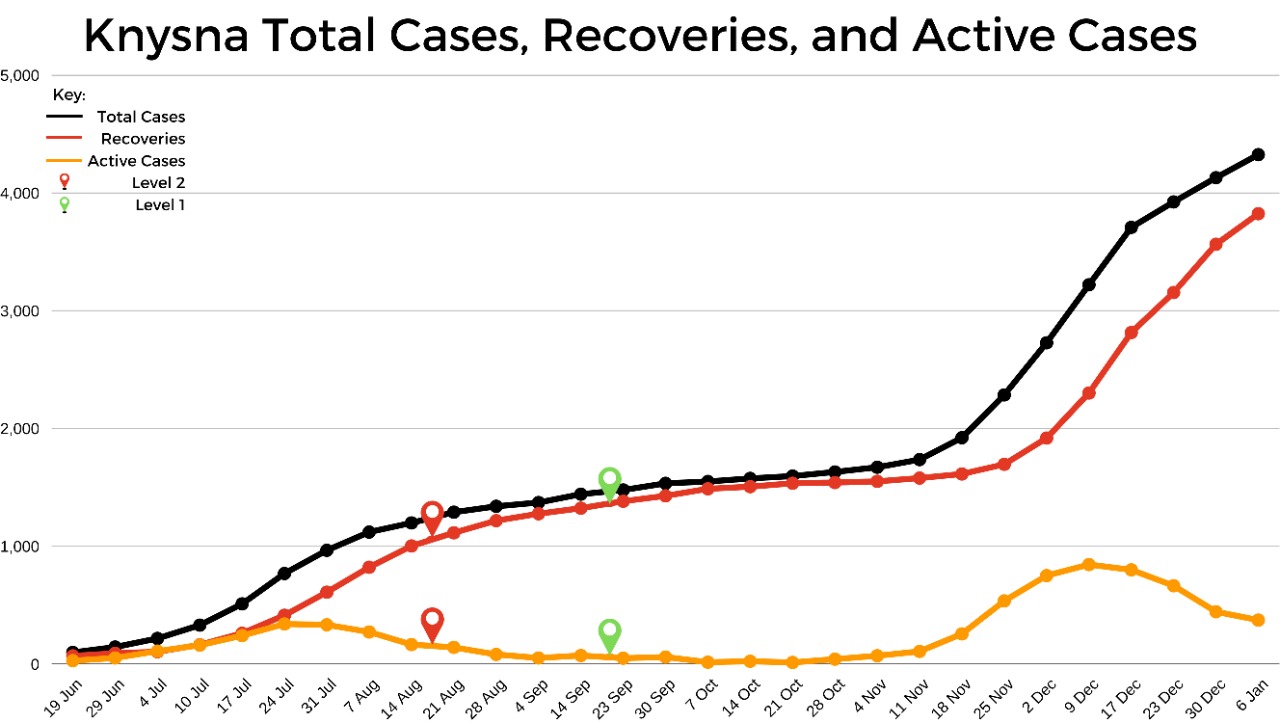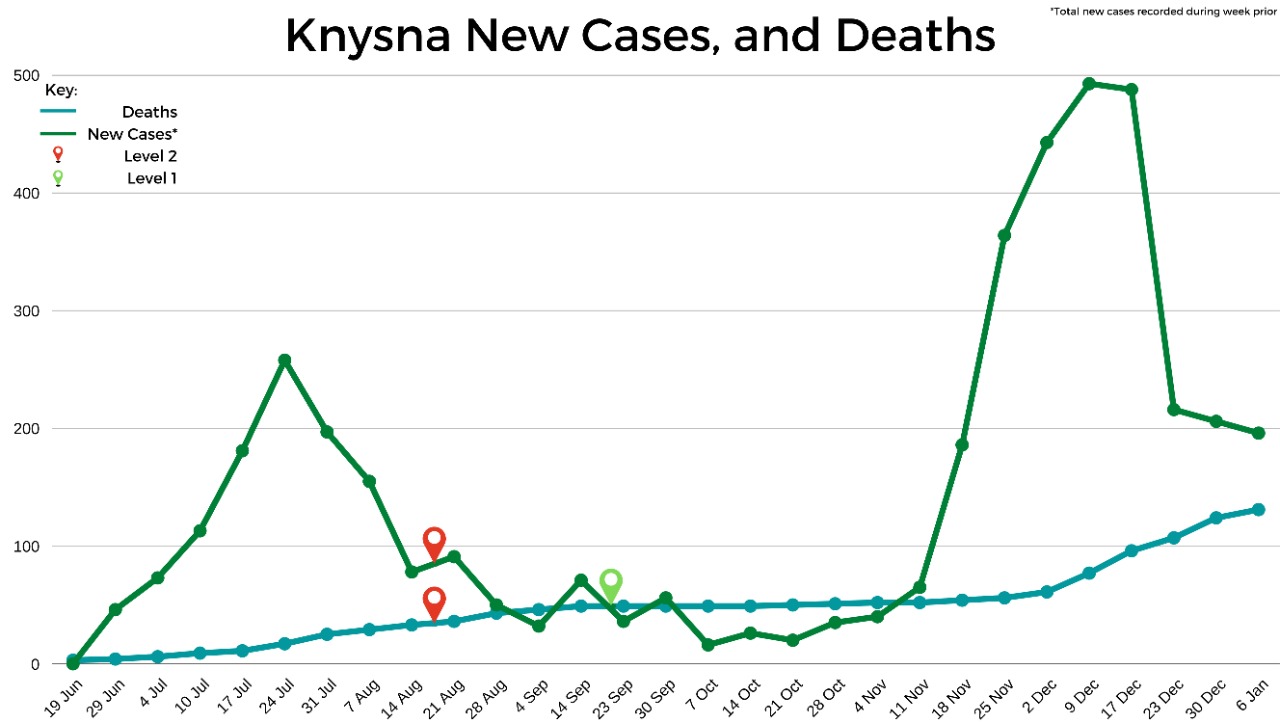 'We bring you the latest Garden Route news'