Gallery
KNYSNA NEWS - Knysna Mall will be home to an eclectic mix of works by five local artists for the next two months, as The Exhibition has set up a pop-up shop with arts and crafts.
Richard Henley, Madelein Marincowitz, Lesley-Ann Hoets, Brett Baker and John Ross have decided to collectively market their art themselves.
The concept of The Exhibition came courtesy of artist Richard Henley, after he closed his shop earlier this year.
He wanted more time in his studio to practise his art, and had seen the principle of working in a collective at work in Mozambique years ago. "They would get more out of them than if they were to display through a gallery," he said.
Henley called on fellow artists in Knysna to begin forming their collective. "The idea was to pool our time, our resources and talents," he said. "Everyone has their own talents, and they play to those talents."
Photo gallery: Arts and Crafts on display at Knysna Mall
The artists also man the shop themselves, which in turn affords them more time in their respective workshops and studios. Henley has noted excellent feedback from the public.
"We've had people express their love for the space we've set up and had a few sales too, so it really has been great so far," he said.
Having opened on 1 December, The Exhibition will be on show at Shop Z3-05 (near the entrance to Dis-Chem) in Knysna Mall right through the festive season. It will be open during mall hours until 31 January.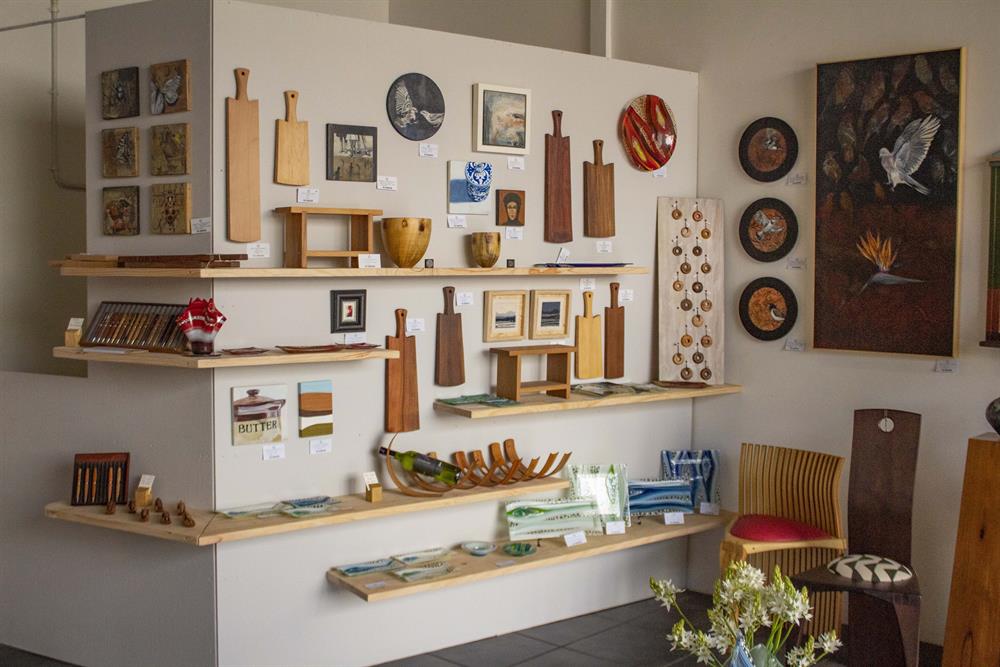 Sculptures and crafts of all kinds in the shop. Photo: Blake Linder
'We bring you the latest Knysna, Garden Route news'