Sponsored Content
PLETTENBERG BAY NEWS - The Compensation Fund is bringing their services to your community.
Together with Unemployed Insurance Fund (UIF) and Rand Mutual Assurance (RMA), they will be visiting your area to assist you with your claim/s.
This will take place on 5 October 2019 at 07:00 at the Bitou Driver's License Testing Yard in New Horizons, Plettenberg Bay.
To make the process easier, please bring along the following documents: CF claim number (the one you got from Labour Centre/Dept of Employment & Labour) and your Identity Document (ID).
For more information, you can contact us on 044 302 6800.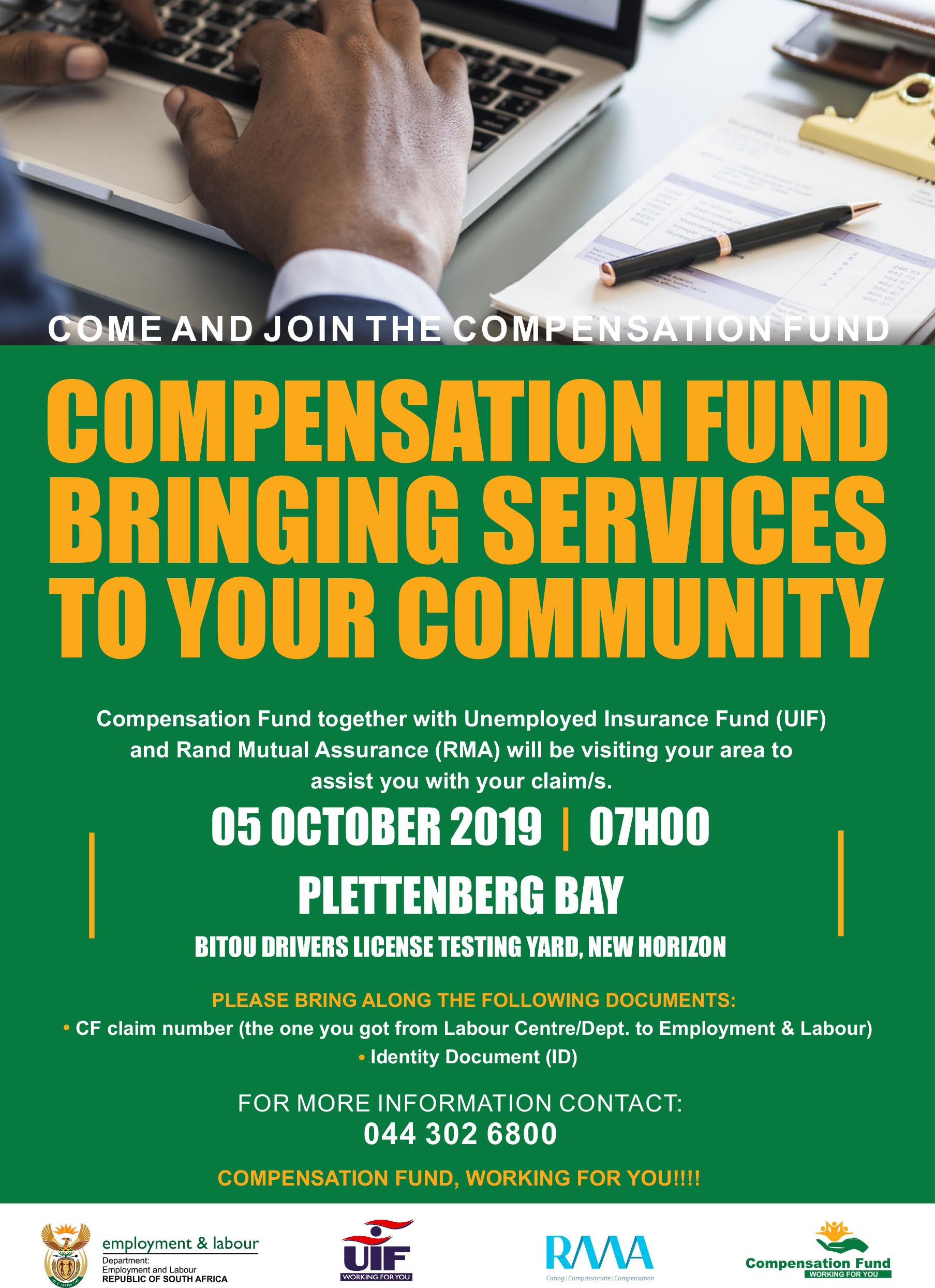 'We bring you the latest Plettenberg Bay, Garden Route news'